---
It had been previously stated that the Niger Delta Avengers (NDA) had agreed to a ceasefire on attacking oil and gas facilities. However, as more and more militant groups come to light, the government is finding it difficult to enforce a ceasefire.
On 19 August, two Nigerian oil pipelines were attacked in the Niger Delta region. The attacks have been blamed on the NDA.
An official for the Department of State Security (DSS) stated: "The attacks targeted two pipelines located in the same zone. Both belonged to the NPDC (Nigerian Petroleum Development Company) and we believe this attack to be due to militants."
Friday also presented a new militant group; Niger Delta Greenland Justice Mandate (NDGJM). The group claimed responsibility for an attack that day in the state of Udu.
State of unrest
Elizabeth Donnelly, Deputy Head and Research Fellow of Chatham House's Africa Programme discussed the current state of unrest, stating: "This is likely the beginning. The resolution that will come will not come quickly … This is also about frustrations of younger people coming up in the Niger Delta and needs not having been addressed. This isn't just about militancy, though the political and economic context feeds it."
More recently, new groups have been affecting oil and gas companies, in addition to the NDA. The Itsekiri group, for example, blocked access to Chevron's Escravos tank farm for approximately 2 weeks. In retaliation, youth leader of the group, Collings Edema, stated: "The oil companies have not shown any sign that they are ready to improve our lives."
At present, no ceasefire has been officially agreed.
Edited from various sources by Stephanie Roker
Sources: Vanguard, Reuters, All Africa, ENCA
Read the article online at: https://www.worldpipelines.com/equipment-and-safety/25082016/ceasefire-on-the-cards-for-nigeria/
You might also like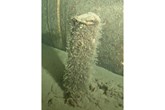 Denmark invites Gazprom to help salvage unidentified object found close to only remaining intact gas pipeline under Baltic Sea.