---
The enduring partnership between Pryme Radio Products, a leading manufacturer of high-quality audio accessories and Cardinal Wireless, a top radio equipment dealer in Indianapolis is attributed to a like-minded approach to meeting virtually any communication need.
Two-way radios have come a long way in the last 50 years and still hold significant market share despite the adoption of push-to-talk over cellular (PoC.) For two-way radio dealers, staying ahead of the communications technology curve has presented challenges as well as opportunities. Some dealers stayed relevant through ecommerce while some expanded in other ways.
Cardinal Wireless is a company that chose a different direction. Four decades ago, they were a local two-way radio dealer and to-day they are one of the top wireless equipment dealers, service centres, and airtime suppliers in the Midwest. What is the secret to Cardinal's sustained success? Supplier diversification.
Frank Swindler, Technical Manager at Cardinal Wireless said, "One supplier can't be everything to everyone. That's why we offer products from as many different suppliers as possible including some you haven't heard of. Each has its own niche and if one doesn't fit a customer's needs, another will."
Miller Pipeline is a prime example. Several years ago, the company came to Cardinal Wireless looking for hearing protection headsets with communication capabilities that would support different types of radios. Miller's previous headsets were not compatible with all the radios they used and were very cost prohibitive. Hence, Cardinal Wireless did what they do best and found the ideal solution.
"Among our many suppliers, Pryme Radio is one that stands out because they make professional-grade products at more economical price points," said Swindler. "Pryme's dual earmuff headset offered 24dB of hearing protection and clear audio/transmit, plus easily interchangeable cables for each radio model, all at about half the cost of Miller's legacy headset. Now, we get calls from Miller al-most weekly for Pryme's headsets."
Much like its diverse suppliers, Cardinal Wireless also caters to widely diverse industries, from warehousing and logistics to con-struction and events. The latter includes Crane Bay Event Center and the historic Indiana Roof Ballroom, both longstanding Cardinal clients who use Pryme's SPM Series Lapel Mics for security, ca-tering, and venue management teams.
Swindler said, "Supplier relationships like these are the reason we can fulfil just about any requirement in almost any industry sector."
In the construction category, Cardinal helps clients find the best wireless PoC solutions. They recently outfitted a large paving company with ICOM PoC Radios and paired them with Pryme's Synergy Speaker Microphones, which are backed by an extended three year warranty.
Dave George, President and Chief Technologist at Pryme said, "Cardinal's approach is similar to ours in that we make a multitude of different products to ensure customers have the right communication accessories to support the devices they use."
The term "synergy" also applies to mutual business philosophies built around customer care which is the foundation for the partner-ship's enduring success. It is also what separates Pryme Radio and Cardinal Wireless from the other accessory manufacturers and wireless dealers in their respective fields.
Read the article online at: https://www.worldpipelines.com/equipment-and-safety/24072023/the-success-story-behind-the-pryme-radio-and-cardinal-wireless-dealer-partnership/
You might also like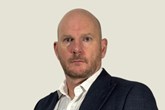 Bill Chilton has been announced as the new Diving Manager at the International Marine Contractors Association.