---
Turnkey hot tapping and plugging with gas recompression maximises productivity, says Brian Anderson, President Line Intervention, WeldFit Corporation, USA.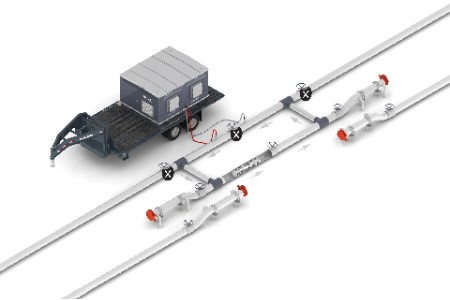 For decades, hot tapping and plugging (HT&P) has been the go-to procedure for isolating an in-service pipeline prior to maintenance, modification, or repair. But even though traditional HT&P approaches are relatively emission-free compared to the volume of product moving through the system each day, operators face ESG and regulatory pressures that make 'relatively' not close enough. Having to vent or flare even nominal amounts of methane during routine operations is no longer acceptable to many pipeline operators, though it's a hard habit to break; according to the US Energy Information Administration (EIA), in 2019 operators flared or vented 538 billion ft3 of natural gas. Gas recompression systems are often used to remove that last bit of gas from the isolated segment, but even here, it has been impossible to get to 0 psi.
However, the WeldFit ReCAP® Emissions Recovery system with Straight-LineTM performance gets closer than any other recompression technology on the market. ReCAP technology uses a simple, three-step process to recover methane during pipeline depressurisation operations as an alternative to routine flaring or venting. The system captures the natural gas, recompresses it, then discharges it into an adjacent pressurised system. By marrying their HT&P operations with ReCAP technology, WeldFit provides a single-source solution to help operators meet regulatory requirements and achieve ESG goals.
WeldFit recently paired its HT&P and ReCAP services to isolate and then evacuate product from a 30 in. pipeline that carries 480 million ft3 of natural gas daily. Obviously, the costs of shutting down a line that size would be astronomical in terms of lost productivity, making intervention and isolation the best option, if not the only option.
WeldFit provided:
Live-line welding of proprietary fittings.
Hot tapping.
Double block isolation using proprietary technology.
Gas recompression …
To access the full version of this article and get a free trial subscription to World Pipelines, be sure to sign up here!
Read the article online at: https://www.worldpipelines.com/equipment-and-safety/24072023/the-best-of-both-worlds/
You might also like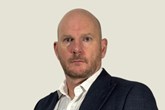 Bill Chilton has been announced as the new Diving Manager at the International Marine Contractors Association.