---
Milliken Infrastructure Solutions, LLC, a subsidiary of Milliken & Company, was recently awarded US Patent No. 9,797,540 B2: Apparatus for Repair of Polyolefin Pipes and Structures, as well as US Patent No. 9,803,791 B2: Method and Apparatus for Repair of Polyolefin Pipes and Structures. Corresponding international patent applications are pending.
These patents, which mark the eighth and ninth held by Milliken Infrastructure's Pipe Wrap business, describe a system and method for the repair of polyolefin pipes and structures such as those used in the oil and gas industry, as well as fibre-optic conduits in the communications industry.
Invented by James Souza (Houston, TX) and Lawrence Cercone (Littleton, CO), the technology (or invention or innovation) makes it possible to repair polyethylene and polypropylene pipes that typically carry corrosive material or are used in corrosive environments. These innovations also offer a method of repair for polyolefin-based structures, such as holding tanks and pressure vessels.
The innovative system enables direct bonding of composite materials to polyolefin pipe. This process allows the adhesion of a fibre-reinforced polyurethane or a fibre-reinforced epoxy system to repair microcracks, dents or gouges. These defects can occur as a result of welding pipes together, the crimping process when including couplings or other mechanical damage.
"After a two-and-a-half-year process, we're extremely excited to have finally received these patents," said co-inventor Souza who is also the Director of Technology for Milliken Infrastructure. "We believe this solution can be a game changer for the oil and gas and communications industries with applications for solving a number of structural challenges."
Milliken Infrastructure released its own polyethylene pipe repair system earlier this year, which capitalises on the technology described in the patents.
Read the article online at: https://www.worldpipelines.com/equipment-and-safety/21112017/milliken-awarded-patents-for-pipe-repair-method/
You might also like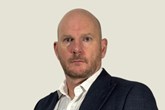 Bill Chilton has been announced as the new Diving Manager at the International Marine Contractors Association.