---
EuroROV, the Spanish ROV training and engineering company, has taken delivery of a Forum Sub-Atlantic Mojave vehicle for its newly-launched ROV pilot training facility.
The electric ROV, which was manufactured by Sub-Atlantic's parent company Forum, is one of the most powerful observation vehicles of its size. Its compact, ergonomic design and lightweight construction allows rapid set up and deployment using any domestic power supply.
Sebastian Ruggirello, co-founder of the training school, said: "The Mojave is a perfectly balanced small vehicle which is well suited to the training requirements of the students. It is powerful and highly responsive, giving the students an excellent grounding in vehicle control. The subCAN™ control and diagnostics system is an industry standard and familiarity with its operation is of great benefit to the pilot trainees when securing employment."
Sub-Atlantic's global product director, Ryan Lumsden, said: "To employ our Mojave vehicle for training purposes is a huge endorsement of its next generation subsea capabilities, and builds on the strong relationship that Sub-Atlantic and Forum have established with EuroROV.
"Electric ROVs have moved on significantly from the days when they were basically flying cameras. Now, they carry out a multitude of tasks due to major advancements particularly in the assortment of manipulators, tooling and sensors they can be fitted out with. Therefore, students at EuroROV's training facility will learn how to use one of the industry's most sophisticated and technically-advanced vehicles."
EuroROV has just completed the first course from its new training school which is based at Girona University.
"When I was working as an ROV pilot I could see there was a gap in the skills of many new pilots as they were faced with the challenges of their new position," Ruggirello said. "Many pilots were technically competent in flying skills but lacked in ability to solve practical problems under pressure. The structure of training aims to address these issues by setting the students practical problems to solve"
The training school complements EuroROV's core business offering courses in offshore electronics as well as engineering consultancy services to the subsea industry.
The company sees a bright future in Spain for ROV training. Ruggirello said: "Although the subsea industry is on a smaller scaler here compared with other regions, the students are drawn from an international background attracted by small class numbers and one-to-one training from their instructors. The Mediterranean is also such a fantastic environment in which to fly an ROV."
Edited from source by Elizabeth Corner
Read the article online at: https://www.worldpipelines.com/equipment-and-safety/18112015/eurorov-chooses-preferred-rov-supplier-for-training/
You might also like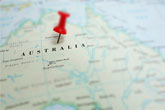 Federal budget should focus on boosting new gas supply and emissions reductions, says APPEA.