GC analysers from Qmicro power the world's first process gas analyser installed directly in a natural gas pipeline
Published by Elizabeth Corner, Senior Editor
World Pipelines,
---
Qmicro by Sensirion, the innovative OEM provider of miniaturised gas chromatograph analysers, is proud to support MeterQ Solutions GmbH with its microGC technology. MeterQ, a solution provider in the natural gas industry, recently completed the world's first installation of a process gas chromatograph directly in a natural gas pipeline.
This achievement was realised thanks to Qmicro's microGC technology, which is at the heart of the MeterQ solution.
MeterQ successfully installed the first ever process gas chromatograph (PGC) in a pipeline in a compressor station of one of its project partners near the German/Dutch border in northern Germany. The PGC measures 13 components of natural gas including C6+, hydrogen, oxygen and nitrogen, with each separated by only one carrier gas (helium) in only 45 seconds. Thanks to the innovative microGC technology, the system could be designed without requiring a bypass channel. This means that natural gas emissions to the atmosphere are reduced by over approx. 95% compared to conventional systems.
In addition to the ability to measure a wide range of gases at an ultra-fast measurement time, Qmicro's microGC analysers offer long-term autonomy thanks to their low carrier gas consumption and automated re-calibration. The ultra-compact form and explosion-proof housing means they can be installed at virtually any location. In addition, the innovative cartridge system ensures that the replacement of consumables is fast and easy. All of these aspects make Qmicro products an ideal solution for applications where natural gas properties need to be analysed, such as custody transfer, bio-methane injection, hydrogen blend stations, etc.
"Qmicro's GC analysers are ideal for us due to their compact form and fast measurement time. In addition, the use of only one carrier gas reduces the complexity of our system and simplifies maintenance," says Achim Zajc, General Manager at MeterQ. He further adds: "Qmicro's analyser allows for a design where no bypass is required. This means that natural gas emissions to the atmosphere are reduced for the most part. This is relevant, as natural gas has a 21 times larger effect on the climate than CO2."
Qmicro by Sensirion has been a partner of MeterQ for many years, and is proud to take part in this project in particular by making an important contribution to a safe, fast and reliable process gas chromatograph on pipelines and reducing natural gas emissions into the atmosphere.
Read the latest issue of World Pipelines magazine for pipeline news, project stories, industry insight and technical articles.
World Pipelines' June 2021 issue
The June issue of World Pipelines includes a regional report on Russia's most prominent oil and gas pipeline projects, as well as technical articles on design standardisation (Burns & McDonnell), corrosion (Tesi S.p.A.), hydrogen blending in pipelines (ILF) and much more. Don't miss the dedicated Coatings Q&A on p. 23, with Winn & Coales International Ltd.
Read the article online at: https://www.worldpipelines.com/equipment-and-safety/17062021/gc-analysers-from-qmicro-power-the-worlds-first-process-gas-analyser-installed-directly-in-a-natural-gas-pipeline/
You might also like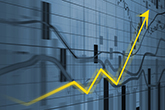 The emerging digital map of power and broadband cables, gas and water pipes and other underground infrastructure is set to grow the economy by £5 billion.