Strohm's first TCP with integral weight coating supports Trident in offshore Equatorial Guinea
Published by Elizabeth Corner, Senior Editor
World Pipelines,
---
In an industry first, Strohm has developed and manufactured a Thermoplastic Composite Pipe (TCP) with an integrated weight coating which offers clients on-bottom stability for its game-changing technology.
The first fully bonded 2.5 in. ID, 2200 m TCP flowline with the unique weight coating innovation has been supplied to Trident Equatorial Guinea Inc. (Trident) to support operations at its Elon-C tie-back, located offshore on the west coast of the Central Africa region. Strohm was able to offer a fast track delivery to support Trident's schedule, with order placement in February 2021 and delivery in May 2021.
Strohm has the largest track record globally for the production and delivery of TCP. It is a strong, corrosion resistant composite pipe solution with a long, maintenance free service life. Compared to conventional steel alternatives, TCP is lightweight, spoolable and delivered in long lengths allowing operators to use existing field support vessels on long-term charter rather than mobilising dedicated pipelay assets and making significant efficiencies and supporting lower carbon emissions targets. TCP has a 100% track record of no failures on installed pipe.
The technology is increasingly being applied in the renewables sector, including offshore hydrogen and carbon capture and storage as well as in conventional oil and gas applications. The project for Trident saw the technology being delivered on a transportation and installation reel before being laid between two platforms and connected to the topside facility allowing single length riser to flowline application. The Integrated weight coating minimises on-bottom stability issues for the pipe in such shallow water whilst maintaining flexibility and ease of installation. The unique nature of Strohm's TCP and end termination methodology allowed the vertical section of the flowline to be pulled through smaller J-Tubes and terminated on a platform. This provided flexibility in installation as well as reduced fabrication costs.
Simon Lorelli, subsea operations manager for Trident, said: "This is the first use of TCP which was successfully installed on our Okume Complex. The integrated weight coating, in addition to other means, helped us ensuring an on-bottom stability of this TCP in such shallow water. In addition, the use of Strohm's TCP product offers the flexibility of terminating the flowline offshore, which considerably, de-risked the offshore execution".
As well as passing on cost savings for the fully installed package, in parallel TCP also allows clients to reduce their own C02 emissions whilst contributing to an overall reduction in C02 footprint. Strohm has conducted an in-depth analysis of the CO2 footprint related to the manufacture and installation of a TCP Flowline, and found that it results in a 50+% reduction compared to that of a steel alternative. The company is continuing this work to assess the operational life, including assessing the impact of the non-corrosive nature of TCP which negates the need for any injection of chemicals related to inspection and pigging.
Paul McCafferty, Strohm VP Europe & Africa, said: "This is an extremely important award from Trident and marks a major milestone in terms of it being the first TCP flowline manufactured with an integrated weight coating providing on bottom stability whilst in service.
This recent award by Trident demonstrates a growing confidence from energy companies in TCP and the benefits the product offers in terms of transportation, installation and reduced Opex costs. Strohm's track record for TCP is exemplary and this success in Africa is helping to extend our track record in the region while supporting the sector's focus on lowering carbon emissions."
Image: A client's technician preparing TCP with centraliser to be lowered to the seabed for installation.
Read the latest issue of World Pipelines magazine for pipeline news, project stories, industry insight and technical articles.
World Pipelines' Coatings & Corrosion 2021 issue
Articles in this annual Coatings & Corrosion issue include: outlining the various stages of pipeline life extension (Penspen); embracing entirely digital inline inspection methods (ROSEN Group); harnessing the power of installed buried ultrasonic corrosion monitoring (Sensor Networks); and utilising proactive data acquisition technology for ground mapping and analysis (RSK Group and ASTERRA). Also featured: how asset owners can use data to make better decisions on managing and maintaining pipelines, including safety deferrals (IMRANDD); protecting pipelines and pipeline coatings during HDD installation (Denso North America); and much more besides.
Read the article online at: https://www.worldpipelines.com/equipment-and-safety/14122021/strohms-first-tcp-with-integral-weight-coating-supports-trident-in-offshore-equatorial-guinea/
You might also like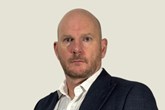 Bill Chilton has been announced as the new Diving Manager at the International Marine Contractors Association.