---
Yokogawa Electric Corporation has announced that it has developed a software platform that enables software packages to run on general-purpose computers in a redundant configuration, and has added this to its OpreXTM Control and Safety System family.
This redundancy software will help raise the availability of all the solutions that make up Yokogawa's OpreX Control category of systems, software, and devices. By making a system redundant, high availability can be achieved. The first software packages based on this platform will be released in March 2019. These are the 'Exaopc OPC interface package' and the 'Exapilot operation efficiency improvement package'.
At a later date, Yokogawa plans to incorporate this redundancy software into other packages which make up the OpreX Control family to achieve further enhanced availability in plant operations.
Yokogawa's industrial infrastructure depends on having highly reliable systems that will keep running even when a fault occurs. Such systems often have redundant features such as a hardware control unit with the same functional capabilities that are ready to take over in the event of a fault in the primary hardware unit. Yokogawa's 'CENTUMTM VP integrated production control system', 'ProSafeTM-RS safety instrumented system', and 'STARDOMTM network-based control system' all achieve high availability and reliability thanks to the use of such redundant hardware.
Manufacturing execution systems (MES) and other types of applications typically run on a general-purpose PC that is not set up for use with another PC in a redundant configuration. To accomplish that, it is necessary to either install some kind of dedicated hardware or add a function to the PC software.
Many Yokogawa customers have expressed an interest in a solution that would enable them to achieve a redundant configuration at a reasonable cost. To satisfy this need, Yokogawa has developed this software platform.
OpreX is the comprehensive brand for Yokogawa's industrial automation (IA) and control business. The OpreX name stands for excellence in the technologies and solutions that Yokogawa cultivates through the co-creation of value with its customers, and encompasses the entire range of Yokogawa's IA products, services, and solutions. This brand comprises the following five categories: OpreX Transformation, OpreX Control, OpreX Measurement, OpreX Execution, and OpreX Lifecycle. One of the product groups that make up the OpreX Control category is the OpreX Control and Safety System family, which includes the newly-added redundancy software platform for use with PCs. With its various OpreX Control solutions, Yokogawa is able to quickly effect changes for its customers that lead to a transformation in such areas as management and operations, and provides highly reliable control technology that ensures high efficiency, high quality, and safe and stable plant operations.
With this brand, Yokogawa will deliver integrated solutions that address specific needs and support its customers in their efforts to transform and grow their businesses.
Read the article online at: https://www.worldpipelines.com/equipment-and-safety/13112018/yokogawa-adds-to-control-and-safety-family/
You might also like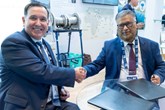 The partnership is to bring critical flange isolation offerings for the Kingdom of Saudi Arabia.