---
Miller Electric Mfg. LLC, a leading worldwide manufacturer of Miller brand arc welding equipment, has introduced the new XMT 350 FieldPro system with Polarity Reversing.
The system's industry-leading technology eliminates the need to manually swap leads between welding processes – saving time and money and improving safety on the jobsite.
"The more welders have to walk on the jobsite to make changes with outdated welding equipment, the more money it costs," says Ken Stanzel, product manager, Miller. "The XMT 350 FieldPro system with Polarity Reversing eliminates the need to make these changes manually – making it ideal for any welding operation that swaps leads or cables to change welding processes."
With the push of a button on the interface, Quick-Select technology automatically selects the correct polarity, lead outputs and weld parameters. This prevents operators from inadvertently welding in the wrong polarity, reducing the risk of weld rework that results from incorrect cable connection. Quick process changeover also eliminates the setup time spent switching cables and gas hoses.
"There is no guessing and no need to check – welders get exactly the results they want," Stanzel says. "The interface is simplified and automatic, eliminating confusion and making it easy to train welders."
The system's optimised stick and TIG arc performance is specifically designed for open root pipe welding – including process pipe and modular assembly applications – to help improve weld quality. Arc starts maintain the root opening and prepared edge, while stops limit arc marks outside the heat-affected zone.
The XMT 350 FieldPro system with Polarity Reversing also includes Miller ArcReach® welding technology, which gives welders complete control at the wire feeder or remote – even hundreds of feet from the power source. This minimizes the non-value-added time spent walking to and from the power source to make parameter adjustments and maximises arc-on time, weld quality and jobsite safety.
XMT 350 FieldPro power sources are compatible with all ArcReach accessories, which include multiple feeder and remote options, to help efficiently meet evolving project needs on the jobsite. The accessories provide maximum flexibility, delivering remote control capabilities for stick, MIG, TIG and flux-cored welding.
Read the article online at: https://www.worldpipelines.com/equipment-and-safety/12092018/new-xmt-350-fieldpro-system-with-polarity-reversing/
You might also like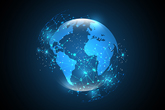 This year's COP28 President Sultan Ahmed Al-Jaber has called on global oil and gas companies to do more to achieve climate goals.