---
Safety is very important in the pipeline industry because the work has the potential to be harmful or life threatening if completed without the proper precautions. To ensure everyone goes home safe and sound, pipeline companies place great emphasis on creating a safe work environment. Although pig tracking is a relatively simple concept, it can have major safety concerns in some situations.
At the point when the pig is either launched or retrieved, pressure in pipelines build and create the potential for failures in the launcher. This can increase the chance that a safety incident might happen onsite, so it is important the technician takes extra precaution when launching and retrieving the pig.
The biggest concern is navigating the pipeline right-of-way (ROW) while the tool is in the pipeline. Using conventional tracking methods where technicians leapfrog from site-to-site to track the tool, there is an inherent risk that comes with driving a vehicle – especially at night or during bad weather. In some cases, the ROW terrain can also pose a problem and lead to dangerous situations including: challenging access requirements, vehicles breaking down, rolling into ditches or catching on fire. These hazardous situations are problematic for the pipeline, habitat, environment and field technicians tracking the tool.
ROW training and safety measures reduce and mitigate dangerous situations, but do not guarantee the work is completed safely. Reducing or eliminating the dependence on field technicians is the best way to reduce the risk of pig tracking. While this has not always been possible, recent advancements in pig tracking technology now allow for tools to be tracked remotely, which significantly reduces and often eliminates ROW access during the ILI all together. PureHM's Armadillo Remote Tracking is one solution to this problem, as it allows the pig to be tracked with remotely activated above ground markers (AGMs) and monitored from a control room.
During remote tracking, all the AGMs are safely pre-deployed before the tool launches, and then remotely activated as the pig approaches. The pigs are then tracked from a central location through an online web server, which eliminates the need for technicians to chase the pig and work on the ROW during the night.
In addition to increased safety, the Armadillo AGM also provides more reliable data than conventional tracking methods. Each Armadillo AGM is equipped with multiple sensors – three 22 Hz., three magnetic and one geophone – and can record a snapshot of the passage signal that can be reviewed for accuracy.
Read the article online at: https://www.worldpipelines.com/equipment-and-safety/12092017/pig-tracking-safely/
You might also like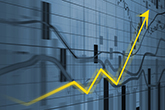 The emerging digital map of power and broadband cables, gas and water pipes and other underground infrastructure is set to grow the economy by £5 billion.