---
Lloyd's Register (LR) and Baker Hughes, an energy technology company, are celebrating 30 years of collaboration since the first Type Approval of Baker Hughes' unbonded flexible pipe products was granted in 1992.
This milestone also commemorates 25 years since the inclusion of the Newcastle (UK) manufacturing site and 15 years since the inclusion of the Niteroi (Brazil) manufacturing site into the Type Approval scheme.
LR's Type Approval process, which is the approval of a product type against requirements of agreed standard(s) and/or LR Rules, has continued to evolve over the last 30 years, providing a robust framework for the approval of complex technologies such as Baker Hughes unbonded flexible pipes. Type Approval is granted following a Design Review, Type Testing and Production Quality Assurance, validating a products safety, consistency and quality.
Unbonded flexible pipes are a critical and complex technology in the development of subsea oil and gas fields. They provide a reliable and cost-effective means of transporting fluids under high pressures, high temperatures, and extreme environmental conditions. Their multi-layer construction allows them to safely transport fluids in the harsh offshore environment whilst accommodating large movements and resisting fatigue and corrosion.
The design and construction of unbonded flexible pipes requires a high level of engineering expertise and experience. With their proven durability, flexibility and performance in the field, unbonded flexible pipes are an essential technology for the safe exploration and production of subsea oil and gas resources.
In the most recent edition of Type Approval for Baker Hughes unbonded flexible pipes, a new standardised certification format has been introduced, providing comprehensive information on the approved ranges including materials, methodologies, testing and manufacturing processes.
The updated Type Approval also encompasses broader ranges of approval for metallic and non-metallic materials, increased ranges of pipe capacities such as collapse, and features a new anti-FLIP layer.
The approval of Baker Hughes unbonded flexible pipe technology is supported by three decades of manufacturing expertise, test data and a proven track record in the field.
Mike Holiday, Lloyd's Register Global Service Delivery Director: "LR and Baker Hughes have a long and successful history of collaboration and we are delighted to mark 30 years since our first Type Approval for BH's unbonded flexible pipe products. Our partnership has demonstrated excellent collaboration and innovation in delivering long-term value to Baker Hughes and their customers in the oil and gas industry, paving the way for future partnerships and innovation in the energy transformation era."
"Our 30 year collaboration with Lloyd's Register has been critical in driving innovation and success in the oil and gas industry," said Baker Hughes' Domenico Di Giambattista, Vice President Flexible Pipe Systems, Oilfield Services and Equipment. "Together, we have brought game-changing technology to subsea oil and gas fields, and the Type Approval program has been a foundation of our collaboration. We remain committed to delivering reliable, safe and cost-effective solutions and look forward to taking energy forward together."
Read the latest issue of World Pipelines magazine for pipeline news, project stories, industry insight and technical articles.
World Pipelines' August 2023 issue
The August 2023 issue of World Pipelines includes a contractors' focus, a keynote section on pipeline project management, and articles on construction best practice. We also cover inline inspection tools, pipeline services and surface preparation.
Read the article online at: https://www.worldpipelines.com/equipment-and-safety/11082023/lr-type-approval-still-delivers-for-baker-hughes-after-30-years/
You might also like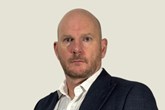 Bill Chilton has been announced as the new Diving Manager at the International Marine Contractors Association.