---
The National Association of State Fire Marshals (NASFM), a national organisation whose members include the most senior fire officials in the United States, has awarded ExxonMobil with the esteemed Norman Y. Mineta Excellence in Transportation Safety Award.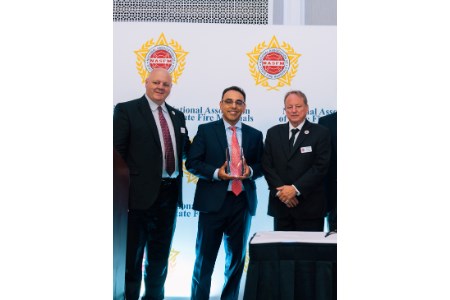 The ExxonMobil organisation is recognised for having one of the safest years in Exxon Mobil Pipeline Company's (EMPCo) history and their industry-leading safety preparations for the upcoming buildout of a network of CO2 and H2 pipelines. By empowering personnel to identify and strengthen critical safeguards to mitigate risk in potential consequence areas, ExxonMobil takes on the challenge of emerging fuels pipelines and storage facilities while maintaining exceptional safety standards.
The Norman Y. Mineta Excellence in Transportation Safety Award is an honour awarded to individuals or organisations who have shown a significant and lasting contribution to product, material and human safety. Named after its first recipient, former US Secretary of Transportation Norman Y. Mineta, the award recognises achievements in transportation safety standards that exceed the minimum requirements.
"The way ExxonMobil engages with fire fighters is a great example of how companies and first responders should work together to yield the highest level of public safety and awareness," said Chief Butch Browning, NASFM Executive Director.
"It is an honour to receive this award on behalf of ExxonMobil. We are proud that our focus on safety and operational excellence is recognised by one of our most important stakeholders, first responders," said Steve Yatauro, ExxonMobil Pipeline Company President.
Since 2005, 11 organisations or individuals have received the Norman Y. Mineta Excellence in Transportation Safety Award. ExxonMobil's recognition marks the first award since Former NASFM Presidents and State Fire Marshal Bill Degnan in 2016.
The award was presented to EMPCo VP of Operations Saul Flota at the NASFM Annual Conference on 31 July 2023, in Wilmington, North Carolina.
Read the latest issue of World Pipelines magazine for pipeline news, project stories, industry insight and technical articles.
World Pipelines' August 2023 issue
The August 2023 issue of World Pipelines includes a contractors' focus, a keynote section on pipeline project management, and articles on construction best practice. We also cover inline inspection tools, pipeline services and surface preparation.
Read the article online at: https://www.worldpipelines.com/equipment-and-safety/09082023/nasfm-honours-exxonmobil-with-transportation-safety-award/
You might also like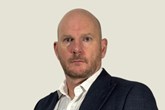 Bill Chilton has been announced as the new Diving Manager at the International Marine Contractors Association.