---
A digital transformation of oil and gas safety critical emergency response training is set to save the industry more than a million hours of training time per year, driving time and cost efficiencies across the sector, a gathering of worldwide industry leaders heard today.
OPITO, the global, not-for-profit skills body for the energy industry, today launched the digital delivery of the Basic Offshore Safety Induction and Emergency Training (BOSIET) at its annual safety and competence conference (OSCC) in Kuala Lumpur, addressing the sector's call for regulated online learning with world-class credibility that delivers efficiencies.
With over 150 000 people undertaking the three day primary emergency response BOSIET training in the last year, the online option will now be offered alongside the practical element as an alternative to classroom based learning. The online modules are completed remotely at a learner's own pace and location. With only one day required for the practical training, it offers the potential to give more than a million hours of training time each year back to industry and reduce travel and accommodation costs.
The training is widely regarded in the industry as the 'must have' certification to enable a worker to go offshore and includes helicopter survival, emergency first aid, sea survival, fire-fighting and lifeboat training.
Acknowledged as the best in the world, OPITO standards have been adopted by major international and national oil and gas companies in over 45 countries. The digital delivery of BOSIET is a long-term, demand led initiative to create a change in workforce training through innovation. The skills body has worked with digital partner Atlas Knowledge on behalf of industry to develop the interactive training featuring video and animations.
John McDonald, CEO of OPITO said: "We recognise that as an industry we must adapt and be more flexible for today's workforce and cost constrained industry. It requires an overhaul of the way we think about training people and assessing competence. The classroom has been the standard model for learning for hundreds of years, but it's time to do things differently if we are to keep up with technology and attract the next generation to our industry.
"The practical and knowledge verification day will always be crucial before giving someone the certification to work offshore, however the transition to more flexible online training delivers far reaching benefits, giving significant time back to employers and participants."
The initiative has been backed by global operators and training organisations alike, who have championed the digital initiative. The online training includes the three standards in the suite, Emergency Breathing System (EBS), Compressed Air Emergency Breathing System (CA-EBS) and Tropical BOSIET. It is available on all devices including smart phones, desktops, laptops and tablets.
It is available to learners anytime and anywhere in the world where they can access the internet. It enhances safety-critical knowledge through online assessment before progressing to the final verification and practical day at an OPITO approved training centre.
More than 400 delegates gathered in Kuala Lumpur for the eighth annual OSCC and exhibition, which this year had the theme, New Generation, New Thinking.
Speakers included Ryan Jenkins, a world-renowned expert and published author on the topic of millennials and Andy Fawkes, former NATO and Royal Navy strategist who spoke about cross-over technologies.
Leaders from the oil and gas supply chain and experts in safety and competency participated in keynote sessions and panel debates highlighting the ways in which young people can be encouraged to embark on a career in oil and gas and discuss the issues around attraction and retention.
The event attracted delegates and exhibitors from all over the world including the UK, US, Europe, Middle East and Asia Pacific.
Read the article online at: https://www.worldpipelines.com/equipment-and-safety/08112017/opito-to-give-1-million-hours-back-to-industry/
You might also like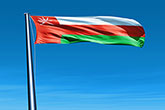 Oman's OQ Gas Networks announces price for gas pipeline business IPO.