---
The earthquake that damaged dozens of buildings near an oil and gas pipeline hub in Cushing (Oklahoma, US) on 6 November, is further proof that fracking and wastewater injection are too dangerous to people and property to be allowed to continue, the Centre for Biological Diversity stated.
The Centre in May called on the Bureau of Land Management (BLM) to withdraw 11 proposed oil and gas leases in Oklahoma because of earthquake risks. The BLM has yet to respond to that request.
Oklahoma earthquakes
The Centre on Friday filed a supplemental letter to its April protest highlighting the increase in human-induced earthquake activity in the region and the Bureau's ongoing refusal to analyse those potential impacts in its oil and gas lease approvals.
The 5.0 magnitude quake was the third temblor this year in Oklahoma to register greater than 5.0, according to The Associated Press (AP), including a magnitude 5.8 quake on 3 September in Pawnee. More than two dozen earthquakes have shaken Oklahoma in the past week, the AP said. The increase in quakes has been linked to human activity, such as hydraulic fracturing and wastewater injection, according to a US Geological Survey study.
"We don't need a major earthquake that claims lives and costs millions in damage to tell us the rapid increase in fracking and wastewater injection in Oklahoma and neighbouring states is the cause," said Taylor McKinnon with the Centre. "The USGS has already linked seismic activity to wastewater disposal associated with fracking and has raised the risk for damaging quakes in Oklahoma and Kansas. We renew our call on Interior Secretary Jewell to cancel public leases recently auctioned in the region before more serious harm occurs."
Sunday's quake occurred in Cushing, the self-proclaimed 'pipeline crossroads of the world,' where a confluence of pipelines and storage facilities is located. No infrastructure damage was reported to the pipelines or a nearby storage facility that recently held more than 58 million bbls of crude, the AP said. Downtown Cushing was evacuated Sunday and schools were closed today, reports said.
"It's only a matter of time until these increasing quakes cause catastrophic damage," McKinnon said. "Alongside the worsening climate crisis, earthquakes are yet another reason that President Obama should end the federal fossil fuel leasing programmes now."
Despite overwhelming scientific evidence that these dangerous wastewater-injection practices cause destructive quakes, the BLM, which reviews and auctions public lands for fracking, failed to consider these effects in its evaluation of its latest lease auction in April 2016. A new environmental review released last month for the agency's next lease auction in April 2017 also fails to consider these effects.
Read the article online at: https://www.worldpipelines.com/equipment-and-safety/08112016/no-pipeline-or-storage-damage-after-oklahoma-earthquake/
You might also like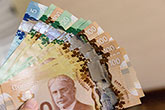 Trans Mountain Corp applies to regulators for tolls on its long-delayed 590 000 bpd pipeline expansion.