---
When we flip a switch in our home or office, the lights come on and illuminate the room. Opening the tap fills a glass of water for drinking or a pot for cooking. Simple, right? These are common tasks that we execute daily with an expectation of operation; they're crucial things we take for granted. That said, when critical services like water and power fail, they can create life-threatening disruptions to our way of life. Today, the complicated network of infrastructure behind the scenes that enables power, water, sewer, and flood remediation is in a state of disrepair in many communities across the USA. The oft-overlooked aspect is that much of this infrastructure is aged and now in need of serious attention. We have become reliant on facilities and systems, some of which are now more than 50 years old, and we're generally surprised when we are inconvenienced by a service interruption.
For electricity, we rely on power generation plants, substations, and transmission facilities. In February 2021, Texas suffered one of the worst power crises in recent decades when record cold temperatures swept across the state. A combination of factors left an estimated 4.5 million customers without electricity, some for up to three days. August 2020 saw parts of California experience rolling blackouts caused by a two day heatwave. Today in areas of Tennessee, electricity is delivered to customers by way of plants built in the early 1950s as part of President Roosevelt's New Deal. These are but a few examples of the current condition of much of the US electric power infrastructure, all of which point to the need for attention, inspection, upgrades, and refurbishment in order to safely and reliably meet the increasing demand.
Large diameter pipelines crossing our landscape are invisible and responsible for transporting the bulk of our hydrocarbon fuels every day. This includes natural gas for heating homes and fueling many electric generating stations. Gasoline, diesel fuel, and other petroleum products are also transported long distances by pipelines. Many of these pipelines were originally constructed in the 1960s and 1970s with a 25 year design life. Following some incidents, Federal and State regulations have been revised to put more attention on pipeline integrity as relates to public safety. In October 2019, the USDOT's Pipeline and Hazardous Materials Safety Administration (PHMSA) published new amendments to 49 CFR Part 192 in the Federal Register specifically for natural gas transmission pipelines; other amendments are presently in preparation.
The concerning aspect is that most of this infrastructure operating quietly in the background in most major metropolitan areas in the US is more than 40 years old. Most large, cross-country pipelines were originally designed for 25 years of service, which means they are well beyond that point now yet still functioning. Major events involving pipeline breaks make local news, but the resulting inconveniences are quickly forgotten. Running these systems to failure is not uncommon but the practice puts people, communities, businesses, and property at risk ...
To access the full version of this article and get a free trial subscription to World Pipelines, be sure to sign up here!
Read the article online at: https://www.worldpipelines.com/equipment-and-safety/08062022/relying-on-ageing-infrastructure/
You might also like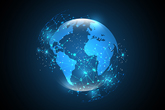 This year's COP28 President Sultan Ahmed Al-Jaber has called on global oil and gas companies to do more to achieve climate goals.