Automation Technology, Inc. launches actuator solution to eliminate the carbon footprint of pipeline operations; plus bonus Q&A
Published by Elizabeth Corner, Senior Editor
World Pipelines,
---
Automation Technology, Inc. (ATI), a leading provider of customised and comprehensive valve automation solutions, has launched its Zero Emission Electro-Hydraulic actuator solution to eliminate the carbon footprint of pipeline operations.
The Zero Emission Electro-Hydraulic package provides a comprehensive solution to lower emissions without requiring pipeline gas as the actuator's primary power supply. Pipeline actuators have previously relied on using the gas from the pipeline as a power source, which is then emitted into the atmosphere. With ATI's self-contained Zero Emission Electro-Hydraulic solution, the power source is attached to the actuator in a compact suite.
Cooper Etheridge, CEO, ATI, said, "The Zero Emission Electro-Hydraulic package is the ideal solution for zero methane and VOC emission requirements for emergency shutdown valves. We are proud to help our customers achieve zero emissions within their operations."
Available in spring-return or double-acting configurations, the Zero Emission Electro-Hydraulic package can be mounted directly to the valve via flange or custom adaption. The pump, motor, reservoir limit switches, solenoids and positioners are mounted to the actuator. In remote locations where power is not available, ATI provides solar power systems to run the systems required by the customer. ATI also provides a skid-mounted hydraulic power unit for larger operations, enabling power for multiple actuators simultaneously.
Etheridge added, "ATI provides an environmentally friendly solution for customers to reduce emissions and meet industry regulations. All of our actuators are designed and fully manufactured in Houston, Texas, guaranteeing quality at every step in the process."
BONUS MATERIAL: Q&A with Cooper Etheridge, CEO, Automation Technology, Inc., and Bart Dunaway, ATI's Regional Sales Manager.
Cooper Etheridge, CEO, Automation Technology, Inc. (ATI), and Bart Dunaway, ATI's regional sales manager, discuss the innovative valve solutions ATI is utilising to realise new value in the oil and gas industry. ATI delivers turnkey results with its actuators – fully manufactured at its Houston, Texas, headquarters. Since 2004, Etheridge has led the Houston-based company to establish a global presence, while maintaining its local roots in providing fast, reliable, and customised valve actuators to more than one-half of the world's refineries and major pipelines. Dunaway oversees client field operations, identifying their operational pain points and devising solutions.
Q: How does ATI serve the oil and gas industry?
CE: We are in the heart of Texas' oil and gas industry and have been providing valve actuators, along with field and in-house repair, retrofitting, and replacement for more than 30 years. For larger companies, there is a tendency to outsource manufacturing to overseas entities. ATI manufactures all our valve actuators from scratch at our headquarters in Houston, Texas and our localised team delivers turnkey solutions to our customers. As a smaller company, we specialise in partnering with our customers to create bespoke solutions. We add a personal touch to our customers' operations by working side-by-side to deliver custom solutions.
BD: In the valve actuator manufacturer business, it is unique that all our products are 100% American made. Furthermore, not only are our products manufactured in the US, but all our components are sourced in the US. Some of the major problems that end users encounter when using products and components that are not US-made include lower quality and longer lead times on the quotation process and the delivery of the product. We typically turn around a quote in a couple of days, while manufacturers who build overseas may take upwards of two to three weeks. Being a smaller company means we can react faster. Typically, customers want to deal with a supplier that puts them first and addresses their needs in a timely manner.
Q: How is ATI addressing the environmental challenges that face the oil and gas industry today?
CE: ATI is constantly working with our customers to find sustainable solutions to reduce harmful emissions and meet industry regulations. There is a global demand to not only address environmental emissions, but to eliminate the carbon footprint of pipeline operations. We have been tackling this issue by using alternative power sources, such as solar, to control the actuator that closes the valve – stopping emissions in its tracks. Instead of relying on natural gas as the primary power source for the actuator, ATI utilises solar panels to create the electricity needed to power a hydraulic system needed to open and close the valve.
BD: Throughout the industry there is a big push to cut emissions. When gas is taken off the pipeline for use as a power source, it is eventually released into the atmosphere. Therefore, that type of product is slowly dwindling. We have zero emission electro hydraulic solutions, so it is no longer essential for clients to utilise that gas for the power source.
Q: Can you give an example of how you have helped a client improve their environmental credentials?
BD: Western Midstream, in West Texas, was using a direct-gas application, where the existing pneumatic scotch yoke actuators took gas directly from the pipeline, and used that gas as the power source for the actuators. However, when using gas to power the actuator, it must be clean and sweet gas. Unfortunately, the gas that Western Midstream was utilising had a lot of moisture in it, which eventually floods out and corrodes the controls and the actuators.
They were having to replace their actuators every five to six months. We were able to come up with a solution with a self-contained, closed loop electro hydraulic package. It has the actuator, the pump, the motor, the manifold, the reservoir, and all the controls, eliminating the gas as the power source. The whole power source was located on the actuator. ATI also provided solar panels to generate energy for the actuators in remote locations creating a fully automated package.
This one package is still installed today and has been in place for nearly three years. The system is designed to run for in excess of eight years of uninterrupted service.
Q: What are the benefits of a one-stop-shop service in valve automation services?
BD: We have our own field service division who provide initial walk downs of all the units with the end user at no charge because we are confident that we are going to be able to provide a solution for that customer. We take notes on what is currently installed, what needs to be replaced, etc., and we come compile a list. Once we have those controls tubed up and ready to go, then our field service division goes out and we do the installation for them. It is essentially a cradle to grave scenario. The end user is dealing with one manufacturer, one company. They get the field service walk down, the quotation, the product, and installation from a one stop shop.
CE: ATI delivers a holistic solution, diminishing issues before they arise. We go beyond selling a product by meeting with our customers at the start to gain a better understanding of their needs. ATI's engineering experts work side-by-side with our sales team, creating a seamless process. Our field service team is on site completing installations and repairs, while maintaining constant communication with our engineers.
BD: All our actuators are specifically designed and engineered for the valve and the application that it's intended for. That way, it is guaranteed that product is going to work the way it should for the application that is intended to be used for. Many suppliers might have products on the shelf and they might be able to piece together something that could work, but our products are specifically engineered and designed for the valve and the application that it is going to go on. It is not a one size fits all. It's a customised package that is created specifically for that customer's needs.
Q: Can you give some specific examples of when you have helped an end user improve their operations?
BD: More than 20 years ago, we installed a base of high-pressure direct gas motors for Momentum Midstream on approximately 400 miles of pipeline. The actuators have stood the test of time in a severe service application, but seals and components eventually deteriorate due to the environmental impact. Recently, we performed a complete retrofit of the controls for the actuators.
We installed 11 packages and two line break systems, which can sense the pipeline pressure. Any time there is a drop below the lowest operating pressure, or a rise above the highest operating pressure, controlled logics shut the actuator. Line breaks were positioned at the stations just before the line entered the facility, so that if any type of catastrophic event occurred up the line, it would shut the main valve coming in to the operating plant. Momentum had a strict timeline. They needed to get everything installed and commissioned by the end of the year, and we were able to achieve that. ATI also provided training for the end user on how to calibrate the line break systems with a line break test kit.
Q: How has ATI contributed to the advances in valve automation through the years?
CE: Before the advanced technology of today, valves were used to open aqueducts during Roman times. While opening and closing a valve to regulate the flow of a liquid is not new, ATI has utilised our expertise to develop a locally manufactured valve guaranteeing longer running times and less downtime for pipelines. We're always looking to use electro hydraulic power because it provides the best of both worlds. Having the electricity convert to hydraulic pressure allows our customers to be prepared for any situation when electric power is not immediately available.
BD: We manufacture high pressure direct gas actuators and we also manufacture the controls that go on to the actuators. But we can provide retrofit packages for any actuator manufacturer. Some of the actuator manufacturers have stopped doing business, so a lot of customers are looking for someone that can step in and perform retrofits for their existing units without having to go out and buy totally new products.
Read the latest issue of World Pipelines magazine for pipeline news, project stories, industry insight and technical articles.
World Pipelines' August 2023 issue
The August 2023 issue of World Pipelines includes a contractors' focus, a keynote section on pipeline project management, and articles on construction best practice. We also cover inline inspection tools, pipeline services and surface preparation.
Read the article online at: https://www.worldpipelines.com/equipment-and-safety/07082023/automation-technology-inc-launches-actuator-solution-to-eliminate-the-carbon-footprint-of-pipeline-operations-plus-bonus-qa/
You might also like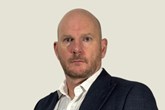 Bill Chilton has been announced as the new Diving Manager at the International Marine Contractors Association.