---
Penspen's established asset management service in the UK has been successful in securing a contract with SGN to deliver a Gas Pressure Control Level 3 NVQ (National Vocational Qualification) Diploma over the next two years. This training is for the development of SGN's pressure control staff to ensure their continuous development and compliance with required safety technical competencies.
The completion of the NVQ programme will be led and delivered from Penspen's purpose built training centre in Neath & SGN's training facilities in Ashford. The course will also be supported by SGN's own staff in the field.
Penspen's Head of Technical Training, Rick Murfet, commented: "Securing this contract to deliver the NVQ demonstrates the work Penspen has done over the last ten years in delivering an internal NVQ program which has great relevance to the market as it faces key challenges with skills gaps and an ageing workforce."
The 12 week Pressure Control Training Course provides hands-on experience in the functional maintenances and overhauls of pressure reducing equipment across all pressure ranges, up to and including high pressure systems.
The training plan has been developed to ensure trainees undertaking the diploma in Engineering Maintenance (Mechanical) are provided with an understanding of the most common equipment and typical arrangements they will encounter in the field.
The training plan will build upon learners' knowledge and understanding in a logical sequence and will be delivered over an 18 - 24 month period, with the learners attending formal off-job training in two groups, approximately every 6 - 8 weeks.
On completion of the programme delegates will:
Understand the operating standards and the legislation that impacts upon owners and operators of gas pipelines and assets.
Recognise safe working practices when working in hazardous areas including site entry, safe use of electrical equipment and emergency/evacuation procedures.
Be qualified to oversee and perform functional maintenance and overhauls of pressure reducing equipment across all pressure ranges up to and including high pressure systems.
To maximise the effectiveness of the training and consolidate the learning, it is essential that the trainees are provided with opportunities for exposure to the plant and maintenance activities whilst working with experienced operators. Trainees must also be provided with on-the-job assessment opportunities at appropriate times throughout their training period. Penspen will support with each of these elements as the course progresses.
Penspen has been providing engineering, project management, asset management and integrity services to the oil and gas industry worldwide for 65 years. Originally founded in the UK in 1954 as Spencer & Partners, the company has now grown to include over 1000 engineers, with major offices in London, Bristol, Newcastle, Neath, Houston, Mexico, Abu Dhabi and Bangkok.
Read the article online at: https://www.worldpipelines.com/equipment-and-safety/04022019/penspen-to-deliver-new-nvq-course-with-sgn/
You might also like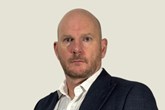 Bill Chilton has been announced as the new Diving Manager at the International Marine Contractors Association.