---
Pioneering advancements made to one of the world's most commonly used flowmeters will dramatically improve fluid flow measurement readings across a wide range of industries.
Venturi flowmeters are used extensively in the measurement of gas and other low viscosity fluids, such as hot water, solvents and fuels, and are a proven technology due to their ease of use and robustness.
A team of flow and temperature measurement experts at McMenon Engineering Services, based in Cumbria, has now adapted the existing technology to improve the accuracy of measurement readings of high viscosity fluids, for example bitumen, glycerin and syrup, to be used across more sectors, including drilling, heavy fuel oil and even food and drink.
In partnership with TUV SUD National Engineering Laboratory (NEL), McMenon was awarded grant funding through the UK Government's Analysis for Innovators scheme to develop a solution which records more accurate data for liquids with higher viscosity levels, particularly as these fluids tend to include abrasive particles which often damage conventional flowmeters.
The McMenon team has devised the High Viscosity Venturi, a hardwearing device which can withstand higher viscosity fluid applications, to improve the performance of readings, while also removing the need for calibration – potentially up to 50% of the cost of the device.
Dr Craig Marshall, Product Development Director at McMenon, said: "This technology is a real game changer globally in measuring gas and fluids, and a real feather in the cap for McMenon.
"Venturi flowmeters are used across the world, and we have created a solution that is very robust for the application and won't suffer a lot of wear and tear.
"By offering technology without calibration, it will lower the cost of the process by around 50% too."
McMenon's Chief Operations Officer, Shiby Bernard added: "Working with NEL, we have tested the High Viscosity Venturi to a high standard and we are so proud of the results and excited to bring such advanced technology to the wider public.
"This product is another example of McMenon's commitment and drive to develop ground-breaking technology which is safer and more efficient than other alternatives on the market."
McMenon, which operates from its 10 000 m2 site in Workington, in Cumbria, UK, is a world leader in manufacturing flow and temperature measurement instrumentation.
In addition to the products it manufactures, the company also provides a service to monitor and inspect technology after purchase to offer a high level of customer satisfaction.
Venturi flowmeters, more commonly referred to as Venturi tubes, are the preferred choice to many in the industry due to their high durability, longevity and ease of use.
Image: Shiby Bernard, Chief Operating Officer at McMenon Engineering Services.
Read the article online at: https://www.worldpipelines.com/equipment-and-safety/03012022/engineering-experts-manufacture-pioneering-flow-meter-technology/
You might also like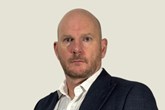 Bill Chilton has been announced as the new Diving Manager at the International Marine Contractors Association.