Celeros Flow Technology strengthens long-term commitment to Saudi Arabia
Published by Sara Simper, Editorial Assistant
World Pipelines,
---
Celeros Flow Technology (CelerosFT) has signed a Memorandum of Understanding (MoU) with Alkhorayef Petroleum Co. that will enable its ClydeUnion Pumps to be manufactured locally in Saudi Arabia. The contract signing was witnessed by senior representatives from Saudi Aramco.
"This new agreement is a clear demonstration of Celeros FT's long-term commitment to Saudi Arabia," says Jose Lario, CEO of Celeros FT. "Alkhorayef Petroleum is our trusted partner and will provide in-country expertise to our ClydeUnion Pump customers: accelerating the delivery of flow control solutions in the Kingdom and also giving quicker access to servicing and support."
The Celeros FT/Alkhorayef Petroleum partnership is in line with the Saudi government's strategy to support the localisation of international businesses with the goal of creating employment, facilitating technology transfer and delivering economic benefit for all stakeholders. Says Larios: "We are proud to support a strategy that promotes the advancement of local talent through the transfer of technical knowhow to the Kingdom. We are also confident that this investment will deliver a better customer experience for our key accounts."
"As a Saudi owned company, Alkhorayef Petroleum is continually seeking opportunities to increase the localisation in manufacturing of high technology equipment in the Kingdom," says Mohammed Doghmi, CEO of Alkhorayef Petroleum Co. "This latest agreement with Celeros FT further strengthens this goal and is in line with our strategy to diversify our product offering in the Kingdom."
Both parties have a strong tradition in their own right of supplying mission critical flow control solutions to the worlds' largest energy providers. The MoU includes a commitment for a multi-million dollar investment to localise the manufacture of best-in-class pump solutions, process filtration and flow control systems. Celeros FT and Alkhorayef Petroleum will collaborate closely over the coming months with a view to having the new manufacturing facility fully operational in 2023.
Read the article online at: https://www.worldpipelines.com/contracts-and-tenders/31032022/celeros-flow-technology-strengthens-long-term-commitment-to-saudi-arabia/
You might also like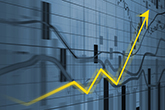 The emerging digital map of power and broadband cables, gas and water pipes and other underground infrastructure is set to grow the economy by £5 billion.