---
PRISMA European Capacity Platform GmbH is glad to announce it has been officially awarded the tender for the joint gas procurement platform of the EU.
On 19 December 2022, EU energy ministers agreed to create the demand aggregation and joint purchasing of gas platform. The President of the European Commission, Ursula von der Leyen, explained:
"By making joint purchasing of gas a reality, we will use the EU's economic and political weight to secure more supplies for our citizens and industry."
EU Member States and Energy Community contracting parties will use the procurement platform to aggregate demand for volumes of gas equivalent to 15% of their respective gas storage filling obligations for 2023. Beyond this 15%, the aggregation of demand will be voluntary.
Pooling the demand will ensure better leverage when it comes to buying gas on global markets and prevent member states outbid each other. Gas companies will also be able to conclude purchasing contracts via the platform, either individually or jointly.
The European Commission has now commissioned PRISMA to set up the joint purchasing mechanism, and manage the operation of the platform, whose primary function will be the handling of all processes related to demand aggregation and joint purchasing.
"We are glad and proud that we were able to offer a convincing solution to the EU in such a short amount of time", said Götz Lincke, PRISMA's Managing Director, "In these turbulent times, this project comes with great responsibility. So, we are honoured to accept it and to make our contribution to the security of Europe's future energy supply."
By summer of 2023, the EU Commission wants to have concluded the first joint gas purchase contract with gas suppliers. PRISMA already started to conduct an in-depth study to ascertain the necessary procurement processes and deliver future-proof, forward-looking solutions.
Read the article online at: https://www.worldpipelines.com/contracts-and-tenders/31012023/prisma-will-operate-eus-joint-gas-procurement-platform/
You might also like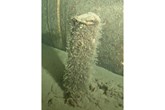 Denmark invites Gazprom to help salvage unidentified object found close to only remaining intact gas pipeline under Baltic Sea.