---
Open Grid Europe GmbH, one of Europe's leading long-distance pipeline operators, has signed a contract with international operations and safety management consultancy firm DuPont Sustainable Solutions (DSS) to take part in the DuPont Risk Factor™ programme. The Risk Factor™ programme is a modern safety concept based on the latest discoveries in the fields of neuroscience and psychology and is designed to improve risk awareness and encourage engaged, safe decision-making.
The programme will be launched for around 1000 employees at Open Grid Europe's sites in Essen, Germany, and over 40 of the company's branches starting with the first Risk Factor™ module, which focuses on recognising risks during day-to-day work. The subsequent modules will then tackle how to make the right decision in risky situations, changing behaviour, and pointing out unsafe activities.
"The decisions we make are based on the experience each of us has as an individual. Those of us who have often got lucky in dangerous situations will then take risky decisions the next time we find ourselves in comparable situations," says Dr Tobias Wendt, Head of HSEQ | Standards at Open Grid Europe. "Just because everything worked out OK, that doesn't mean we're actually safe. In order to understand our decisions, it is important to comprehend what is going on in our brains when we make them. This is why we have decided to implement the DuPont Risk Factor™ programme to improve the personal risk awareness levels of all our staff. Working safely and safeguarding health – our own, that of our colleagues, and that of staff at other companies who work for us – that's our top priority."
Research shows that each of us makes thousands of decisions every day, over 90% of which are intuitive and subconscious – controlled by our feelings and emotions. The DuPont Risk Factor™ builds on these findings. Over the course of the programme, the participants examine the risks they themselves take, discuss why we accept risks, and learn techniques for avoiding unnecessary risks. Risk Factor™ provides participants with a range of tools, including communication aids for talking about safety and a technique for last-minute risk assessment that prevents people from taking risks subconsciously.
Read the article online at: https://www.worldpipelines.com/contracts-and-tenders/30042019/long-distance-pipeline-operator-trains-its-staff-to-increase-risk-awareness/
You might also like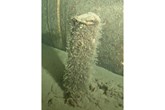 Denmark invites Gazprom to help salvage unidentified object found close to only remaining intact gas pipeline under Baltic Sea.