Contracts & tenders - 22 December 2016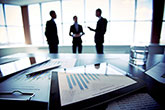 The Asian Infrastructure Investment Bank has approved a US$600 million for the Trans Anatolian natural gas pipeline project.
World Bank Group has supported the diversification of Azerbaijan's gas export markets by approving US$800 million loan for the TANAP project.
ClearStream has recently been awarded a five year agreement through its joint venture with SNC-Kentz.