---
Both Imenco and DeepOcean are based in Haugalandet, Norway and are major national and international contributors in their markets. The contract includes delivery of 96 underwater cameras, which DeepOcean will mount on their entire fleet of remote-controlled underwater vehicles (ROVs) over the next three years.
"The cameras are developed by Imenco and can stream high quality IP video with low time delay. We have worked closely with DeepOcean for a long period of time, and are very happy to have landed this large and valuable contract", says Area Sales Manager, Inge Ivesdal.
Positive
Erik M. Hauge, Operations Director for DeepOceans' Europe region, says that it is very positive to be able to sign this contract with a local company such as Imenco.
"This helps to strengthen our local region, Haugalandet, and its strong position as a subsea region. Over a three year period, we will replace all our underwater cameras on the ROVs with a future-oriented quality product, which will strengthen our competitiveness", says Hauge.
World leader
The production and sales of advanced underwater cameras and other underwater electronics has become an important part of Imenco's portfolio, and the company is now a world leader in this market. Demand is particularly high in the US and the UK, in addition to Norway. In total, this part of the business has a turnover of more than US$12 million, and around 80 of the company's 300+ employees are engaged in the development, production and sales of camera technology from the bases in Haugesund (Norway), Aberdeen/Wick (Scotland) and Lafayette (LA, US).
"We are continuously working with innovation together with our customers. Now we finally get recognition for many years of development of tomorrow's camera technology where we have a complete IP based portfolio of cameras and lights for any ROV/AUV. We are eagerly awaiting the continuation", says CEO of Imenco Rune Bringedal.
Main camera
The cameras that will be delivered to DeepOcean are the SubVIS Orca HD IP Zoom camera, a high-end camera that is used as the main camera on ROVs. The camera has a built-in, Imenco-developed computer for transferring high quality and low time delay video. Numerous different parameters can be configured by the user to adapt to the operator's other equipment and the operational conditions.
"Imenco has been in the underwater camera industry since 1999, when we acquired the workshop facilities from Stolt Comex in Haugesund. They had developed one subsea camera that was included in the deal and this was the start of the Norwegian camera development for Imenco. We have since then developed the range from this one camera to now 30 - 40 different models. This also includes the cameras we got when we bought Kongsberg Subsea's camera division in Aberdeen", Ivesdal elaborates.
Aquaculture
"Cameras and electronics are one of Imenco's largest and most important fields of expertise", says founder and owner Geir Egil Østebøvik.
"In addition to developing cameras for underwater use, we have also developed a significant portfolio of camera systems for surface use, military purposes and ordinary conventional shipping, CCTV (closed circuit television). In recent years we have also acquired good market shares in fish-farming and aquaculture, so the aquaculture industry is a significant focus area for us", says Østebøvik.
Read the article online at: https://www.worldpipelines.com/contracts-and-tenders/21012022/imenco-signs-large-contract-for-delivery-of-subsea-cameras/
You might also like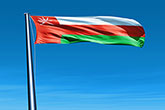 Oman's OQ Gas Networks announces price for gas pipeline business IPO.