---
Macro Enterprises Inc. has announced that its joint venture with Spiecapag Canada Corp. has successfully negotiated and executed a construction contract with Coastal GasLink Pipeline Limited Partnership for pipeline construction services on the Coastal GasLink Pipeline Project.
The Macro Spiecapag joint venture has been selected to construct approximately 166 km of a 48 in. pipeline. The project will run approximately 670 km (416 miles) in length. The proposed pipeline will deliver natural gas from the Dawson Creek area of northern B.C. to a facility near Kitimat, B.C., where it will be converted to a liquid form for export by LNG Canada. From there, it can be shipped to markets in Asia that are currently powered by coal-fired electricity – a significant source of greenhouse gases. LNG Canada is a joint venture company comprised of five global energy companies with substantial experience in LNG – Shell, Petronas, PetroChina, KOGAS, and Mitsubishi Corporation.
The initial estimated contract value is in excess of CAD$900 Million with a joint venture split of 40/60 between Macro and Spiecapag. In general, the civil work will be performed under a reimbursable type contract model while the mechanical scope will be performed under unit rates. A Final Investment Decision (FID) is expected to be received by 4Q18, with a full notice to proceed issued shortly thereafter. Current in-service date of for Coastal GasLink pipeline is scheduled for 4Q21.
Frank Miles, President and Chief Executive Officer of the company stated, "We are thrilled to be working with our joint venture partner, Spiecapag, on this very technically challenging pipeline project. The economic benefits of this project will serve to provide numerous subcontracting opportunities for local and indigenous businesses, direct employment for over 900 personnel, and growth to the economy with development of new markets for Canadian gas. As a British Columbian based company, we are proud to be part of this ambitious project."
Read the article online at: https://www.worldpipelines.com/contracts-and-tenders/20062018/joint-venture-signs-contract-for-coastal-gaslink-project/
You might also like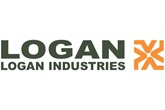 The company is able to bring 90% of its NDE operations in-house instead of outsourcing.