---
On 14 January 2022, Polskie Górnictwo Naftowe i Gazownictwo (PGNiG) received a notice of arbitration before the ad hoc Arbitral Tribunal in Stockholm from the counsel of PAO Gazprom and OOO Gazprom Export of arbitration.
The notice includes a request for the revision of the contract price for natural gas supplied by Gazprom based on the Yamal Contract. Gazprom expects a retroactive increase of the contract price based on Gazprom's revision requests of 8 December 2017 and 9 November 2020.
'The request for the increase of the contract included in Gazprom's notice is absolutely unfounded. We are well prepared to prove it before the Arbitration Tribunal', said Pawel Majewski, CEO of PGNiG SA.
PGNiG continues its efforts to revise the price terms for the delivery of natural gas under the Yamal Contract. Notably, that the above-referenced revision requests of Gazprom were submitted in response to the requests of PGNiG demanding a decrease of the contract price of 1 November 2017 and 1 November 2020, provided that, at the time of record high gas prices in Europe, PGNiG's request of November 2020 was modified on 28 October 2021.
Gazprom's submission of the notice for arbitration initiates the dispute settlement procedure specified in the Yamal Contract. PGNiG will take relevant action to enforce its rights and to protect the Company's interests.
PGNiG has twice, in 2011 and 2015, exercised its right to commence arbitration under the Yamal Contract. In consequence of the proceedings initiated in 2015, in March 2020, the Arbitral Tribunal revised the price formula under the contract, granting the request of PGNiG.
Read the article online at: https://www.worldpipelines.com/contracts-and-tenders/17012022/arbitration-between-gazprom-and-pgnig-concerning-the-contract-price-under-the-yamal-contract/
You might also like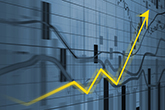 The emerging digital map of power and broadband cables, gas and water pipes and other underground infrastructure is set to grow the economy by £5 billion.