---
The pipeline technology specialist, formed in Aberdeen on this day (16 February) in 1998, has secured a contract worth close to $20 million (£14.2 million) with a Middle East national operating company.
The workscope includes providing isolation services in support of restoration work at a refinery in which multiple pipelines ranging in size from 3 – 54 in. in diameter will be isolated using a range of specialist tools, including BISEPs, Tecno Plugs, clamps and hot tap machines.
The project requires STATS to manage site services and major subcontractors, including welding services, and will be managed by STATS' Abu Dhabi team with support from specialist resources and technicians from across the group.
STATS Group Chief Executive Officer, Leigh Howarth, said: "Our objective is to minimise plant downtime and complete the work as safely and efficiently as possible. As we celebrate our 20th anniversary, we are delighted to secure our largest contract to date. This award further strengthens our reputation as a leading provider of pipeline isolation services and underlines our capability for undertaking large international projects."
STATS is a leading provider of pipeline testing, repair and integrity services, including the design, supply and provision of specialised test, intervention and isolation tools, to the international oil and gas industry.
Formed by Pete Duguid, STATS Group has evolved in to a global organisation which employs 210 staff in the UK, Canada, USA, the Middle East and Malaysia.
Based in Kintore, Aberdeenshire, STATS also celebrated its 20th anniversary by being awarded the Global Exports Award in the annual Subsea UK Awards. The award recognised the company's successful exploitation of and export to global subsea markets.
STATS demonstrated to the Subsea UK judging panel an internationalisation strategy which required entry in to mature and established markets by providing clients with innovative technologies and high integrity solutions which offered key safety and financial benefits. Future plans will focus on enhancing organic growth in existing international markets while penetrating and increasing market share in China, Australia and West Africa.
STATS is also shortlisted in the Export Achievement Award category in next month's SPE Offshore Achievement Awards.
Read the article online at: https://www.worldpipelines.com/contracts-and-tenders/16022018/birthday-and-us20-million-contract-double-celebration-for-stats-group/
You might also like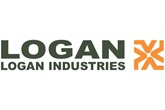 The company is able to bring 90% of its NDE operations in-house instead of outsourcing.