---
Penspen, a leading global provider of engineering and project management services to the energy industry, has announced that it has been awarded a contract by The Office National des Hydrocarbures et des Mines (ONHYM) and the Nigerian National Petroleum Corporation (NNPC) to execute the First Phase of the FEED (FEED Phase I) of approximately 5700 km gas pipeline proposed to run from Nigeria to Morocco.
The award is a follow-up on the feasibility study completed by Penspen in July 2018.
The FEED Phase I consists of a detailed review of the feasibility study results and in-depth evaluation of the gas demand and supply study. Further design of the pipeline system, in addition to the execution of an Environmental and Social Impact Assessment (ESIA), will then be carried out with the aim of optimising the proposed pipeline route and project economics.
Penspen will also support the client in marketing and promoting the pipeline project to potential stakeholders showcasing the wider benefits of its development.
At the end of the study, key detailed outcomes will help the client prepare for the second phase of the FEED (FEED Phase II) which is expected to lead to a Final Investment Decision (FID).
Penspen will be utilising the skills and capabilities of Dar Al-Handasah, Crestech and Control Risk to conduct a number of special studies required for the FEED services, environmental impact assessment, Nigeria gas supply study and risk study respectively.
Peter O'Sullivan, chief executive officer of Penspen, said "Following Penspen's successful execution of the feasibility study, we consider it a huge privilege to be selected by both clients for the next stage of the project definition i.e. FEED Phase I where we will continue to provide our renowned world class services towards realisation of this strategic project.
As the development of this proposed regional gas pipeline linking Nigeria with Morocco and several other West African Countries progresses, Penspen remains fully committed to the course and is confident that we have both the necessary experience and the required expertise to support the delivery of an optimal FEED study for the development of this pipeline".
The work has already started and is being executed from Penspen's Abu Dhabi office.
Read the article online at: https://www.worldpipelines.com/contracts-and-tenders/07012019/penspen-wins-feed-for-nigeria-morocco-pipeline/
You might also like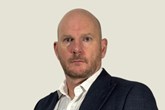 Bill Chilton has been announced as the new Diving Manager at the International Marine Contractors Association.