---
Baker Botts is seen as a world class global energy law firm, and its energy lawyers have provided their thoughts on key points to focus on in 2019.
As domestic oil and gas production continues to thrive, the evolution of technology in the shale plays raises emerging legal issues regarding large-scale production. And oil and gas companies and service providers still face a volatile, uncertain commodity price environment.
Below are three trends that Baker Botts are on the lookout for in 2019:
Oil and gas allocation disputes – shale plays add complexity to allocation of royalties.
As operators shift to horizontal wells with longer laterals across multiple leased tracts, or multiple pooled units, commingling and allocation issues will be hot topics. These long laterals give rise to various open questions about how these wells should be permitted, whether the underlying leases allow "allocation wells" in the first place, and how royalties should be calculated across the various leases when production is aggregated at surface processing and storage facilities. While the unprecedented growth of the shale plays has resulted in increased royalties to landowners, dividing up those royalties is more complex than ever, and sophisticated lessors are challenging industry standards in litigation.
Hydraulic fracturing evolution – completions around existing wells make for a crowded field.
The evolution of hydraulic fracturing methods has resulted in higher-pressure completions using more proppants. But modern technology raises the potential for frac hits – where a newly drilled well interferes with a nearby existing well or historical vertical wells – and there are potentially large claims for lost production, equipment damage and environmental contamination. This issue is particularly acute in the Permian Basin, where operators such as ExxonMobil and Chevron have amassed thousands of new drilling locations in areas where many historical wells – both active and abandoned – already exist. These disputes raise unanswered questions about the standard of care and also raise complex legal issues surrounding predecessor interests, contractual indemnities, and regulatory requirements for the plugging and abandonment of wells.
Price volatility – resting the projected "breakeven" price of oil and gas producers.
With uncertain economic indicators and increase price volatility, 2019 could be a test for oil and gas producers who have trumpeted breakeven price ranges of US$30 - 40/bbl in US shale plays. With the recent downturn fresh in creditors' minds, depressed prices in 2019 could lead to a spike in insolvency disputes, joint venture disputes, and borrower/lender liability claims.
Read the article online at: https://www.worldpipelines.com/business-news/31122018/baker-botts-oil-and-gas-outlook-in-2019-whats-to-come/
You might also like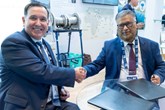 The partnership is to bring critical flange isolation offerings for the Kingdom of Saudi Arabia.