---
Orbital Gas Systems, a wholly-owned Energy subsidiary of CUI Global, Inc., will host multiple technical training sessions in China for its distribution partner SAMSON AG to provide the SAMSON salesforce with the technical skills and knowledge to effectively position the Company's GasPTi technology to China-based natural gas transmission companies. Led by Tony Wimpenny, Head of International Product Sales at Orbital, the training sessions will be held at SAMSON's China headquarters in Beijing during the first week of November and will be followed by joint customer visits and additional business development activities.
Nicholas Clough, Business Development Lead for the Energy Division, stated, "Entry into China is aligned with our goal to expand awareness and drive adoption of our disruptive GasPT technology by operators globally. In SAMSON, we have a strategic partner with the business development and sales coverage requisite for success in this large addressable market and with the standing to protect our intellectual property."
Mr. Wimpenny stated, "As China looks to shift its energy mix towards natural gas, and as its energy regulators advance pipeline reform to improve supply efficiency to meet booming demand, positioning our GasPTi technology in-market today gives us the opportunity for large projects awards in the future. These training sessions will enable our GasPTi to safely, securely, and competitively enter this enormous market."
According to the International Energy Agency (IEA), China produced 112 billion m3 of natural gas in 2013, making it the sixth largest gas producer in the world. Gas production more than doubled over the period 2005 - 2013. Despite that rapidly rising natural gas production, in 2013 China imported 52 billion m3 of natural gas, making it the world's fifth largest gas importer. Imports increased more than tenfold in the period 2008 - 2013. In 2013, China was the world's third-largest importer of LNG, behind Japan and Korea.
In its 'Gas 2018' report, the IEA said Chinese demand for natural gas will rise by almost 60% between 2017 and 2023 to 376 billion m3, including a rise in its liquefied natural gas imports to 93 billion m3 by 2023.
CUI Global President and CEO, William Clough, stated, "With its extensive use of natural gas for residential, industrial, and vehicular energy, we believe China can be a major consumer for our unique technologies. By partnering with SAMSON, we are moving aggressively to replicate the success we have had in Europe."
Read the article online at: https://www.worldpipelines.com/business-news/31102018/orbital-gas-systems-advances-business-development-efforts-in-china/
You might also like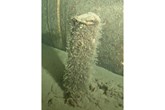 Denmark invites Gazprom to help salvage unidentified object found close to only remaining intact gas pipeline under Baltic Sea.