---
Clock Spring Company, LP (Clock Spring), the world's leading manufacturer of permanent and temporary composite pipeline and pipe work repair solutions, has launched Contour WA™, a composite solution featuring an engineered, bi-axial stitched e-glass tape impregnated with a water-activated polyurethane resin. The new product, which is designed for application on lines to 1500 psi, repairs corrosion and mechanical damage on process piping and is ideal for repairs involving complex geometries. It is designed for abrasion-resistant coatings and for horizontal directional drilling runs for pipes under roads and rivers and is suitable for use offshore.
"Controlling installation variables and increasing safety are first principles in Clock Spring's R&D programme," says Clock Spring Chief Executive Officer Matt Boucher, explaining that all Clock Spring solutions are executed without hot work or welding and require no complicated and heavy installation equipment. "While other water-activated pipe repair products are available on the market, none offer the full solution provided by Clock Spring Contour WA, which is installed following a precise process that reduces HSE risks."
The Contour WA solution includes several innovative elements to provide a controlled installation that delivers increased safety and sustainability. The product is packaged with the Clock Spring SprayerTM, a measured dispenser that ensures an accurate and consistent water-to-resin ratio to guarantee proper curing and a quality repair. Meticulous control during installation of Contour WA prevents over-wetting, eliminating wastewater and the associated potential for EPA violations, unlike the processes used for competing products, which result in excess water dripping off the pipe as contaminated wastewater.
The Clock Spring solution also employs a wet film thickness meter to ensure the proper amount of primer is applied prior to installation. Once the Contour WA is in place, Clock Spring AnchorPlyTM secures the installed repair to facilitate curing. Clock Spring AnchorPly requires no sanding or perforating prior to the final UV coating process, which means there is no dust produced in the installation process that potentially could be inhaled by the installer. And by eliminating the commonly used "porcupine" perforation tool, Clock Spring removes dangerous tool handling by the installer. When the Contour WA installation is complete, a durometer hardness gauge, included in the Clock Spring QC kit, allows installers to verify fibers have cured properly.
"Clock Spring is driving an increased level of sophistication in product development in the composite pipeline repair industry," Boucher says. "Quality control, safety, and sustainability are as important to Clock Spring as developing products that are cost effective and easy to install to deliver consistent, reliable results."
This approach to product development changes the playing field. "No longer do customers have to accept inflexible options such as cement or welded sleeves," Boucher says. "Composite technology offers a safe alternative to pipeline repair and maintenance. Clock Spring's innovative new Contour WA solution is another example of how Clock Spring is elevating the industry standard."
Read the article online at: https://www.worldpipelines.com/business-news/30112017/clock-spring-launches-new-water-activated-composite-solution/
You might also like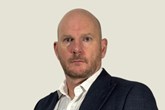 Bill Chilton has been announced as the new Diving Manager at the International Marine Contractors Association.