Pembina Pipeline Corp. announces 2016 capital programme of US$2.1 billion
Published by Angharad Lock, Digital Assistant Editor
World Pipelines,
---
Pembina Pipeline Corp. has announced that its Board of Directors has approved a capital programme of approximately US$2.1 billion in 2016, which represents another record capital budget plan for the company.
2015 accomplishments and update
During 2015, Pembina commissioned numerous large-scale, fee-for-service assets in its Conventional Pipelines and Gas Services businesses, which include its Phase II low and high vapor pressure pipeline expansions, the Saturn II gas plant and the Saskatchewan Ethane Extraction Plant, as well as the Resthaven gas gathering pipeline and two storage caverns. These projects, once fully commissioned, represent approximately US$1.1 billion of capital investment and were largely completed on time and, on average, under budget.
2016 Capital Programme Highlights
"Our 2016 capital programme is primarily directed towards progressing our various multi-year execution projects, which are largely underpinned by long-term, fee-for-service contracts," said Mick Dilger, Pembina's President and Chief Executive Officer. "We are excited to be commissioning a significant portion of our secured projects in 2016 – which includes our second Redwater fractionator, two large-scale gas plants, the expansion of the Horizon pipeline system and the expansion of the Vantage pipeline system, as well as other smaller scale projects across each of our business units. These projects will serve to further enhance Pembina's EBITDA which is estimated to be 80% secured by fee-for-service arrangements of which three quarters are take-or-pay or cost-of-service."
"Including 2016 and looking forward, Pembina will have approximately US$5.3 billion of secured growth projects remaining to be brought into service," continued Mr. Dilger. "Incremental to the projects that went into service in 2015, these projects have the potential to generate between US$600 million to US$950 million of incremental EBITDA in 2018, depending on utilisation rates and commodity prices."
"During 2016, we will remain focused on the safe and successful completion of our growth projects, while continuing to operate our business in a safe and reliable manner," said Mr. Dilger. "We will also strive to reach our goal of US$225 million of capital cost savings. So far, we have secured savings of over half of this amount. It's also exciting to realize that Pembina will bring virtually all of the remaining identified projects into service within the next 18 months."
Conventional Pipelines
Pembina plans to spend approximately US$1375 million in its Conventional Pipelines business, 65% of its overall 2016 capital spending plan.
The majority of capital spending will be allocated to the Phase III expansion of the Company's Peace and Northern Pipeline systems (Phase III Expansion). In 2016, the Phase III Expansion construction will be focused on building the new 24-inch and 16-inch pipelines in the Fox Creek to Namao corridor, subject to regulatory and environmental approval. To support the Phase III Expansion, Pembina will advance the development of numerous pipeline laterals and associated infrastructure. Additionally, Pembina will continue to progress a large-scale pipeline expansion in northeast British Columbia, which will connect the growing Montney resource play into the Phase III Expansion, with an expected in service date of late 2017, subject to environmental and regulatory approval.
Pembina also expects to complete the Vantage pipeline expansion in early 2016 and place it into service by 3Q16.
Additional capital in Conventional Pipelines will be spent on various upgrades and other business development activities.
Midstream
Pembina continues to allocate its capital spending in Midstream on initiatives that are supported by long-term, fee-for-service contracts. For 2016, capital of US$485 million, or 23% of the overall budget, is planned to be spent in Midstream.
In Pembina's natural gas liquids (NGL) Midstream business, the Company expects to spend US$440 million in 2016, which will largely be directed towards a number of initiatives at its Redwater site.
Pembina will commission its second 73 000 bpd Redwater fractionator in the 1Q16. Development continues on Pembina's third fractionator at Redwater which will have a capacity of 55 000 bpd, which is expected to be in service by late 2017. Pembina will also invest in both unit train transportation of propane out of Redwater, as well as the production of international export-grade propane. Further at Redwater, the development of terminalling infrastructure for the North West Redwater Partnership continues and is expected to be in service by mid-2017, subject to regulatory and environmental approval.
Additionally, capital will be spent in the NGL Midstream segment on various upgrades across the Redwater West and Empress East systems.
In Crude Oil Midstream, Pembina expects to spend US$45 million to expand its current service offerings and enhance the interconnectivity of its infrastructure including plans to advance the Canadian Diluent Hub, which will provide extensive connectivity for the growing diluent supply and various other initiatives, including the completion of an additional 550 000 bbls of storage capacity at Pembina's Edmonton North Terminal.
Gas Services
Pembina plans to allocate approximately US$115 million, or 5%, of its 2016 capital budget to several new facilities and expansions within Gas Services. This includes the expansion of the existing Resthaven Facility and the third gas plant expansion at the Musreau complex, both of which will be commissioned in the first half of 2016 and represent a combined 200 million ft3/d of gross gas processing capacity.
Pembina will also advance the recently announced 100 million ft3/d Duvernay I gas plant, which is expected to be in-service in the 2H17, subject to regulatory and environmental approval.
Additional capital in Gas Services will be spent on other upgrades and business development activities.
Oil Sands and Heavy Oil
Pembina plans to allocate approximately US$115 million, or 5%, of its 2016 capital budget to Oil Sands and Heavy Oil. The majority of the capital expenditure will be allocated to advancing the expansion of the Horizon pipeline system, which will increase the system to its ultimate capacity of 250 000 bpd and is expected to be online by mid-2016.
Additional capital in Oil Sands and Heavy Oil will be spent on the Cheecham Expansion, as well as other smaller capital projects.
Edited from press release by Angharad Lock
Read the article online at: https://www.worldpipelines.com/business-news/30112015/pembina-pipeline-corp-announces-2016-capital-programme-546/
You might also like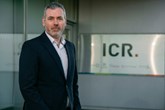 ICR Integrity announces the appointment of Ross McHardy as Group Director.