---
Exxon Mobil Corporation recently announced estimated 2Q18 earnings of US$4 billion, or US$0.92 per share assuming dilution, compared with US$3.4 billion a year earlier. Cash flow from operations and asset sales was US$8.1 billion, including proceeds associated with asset sales of US$307 million. During the quarter, the corporation distributed US$3.5 billion in dividends to shareholders. Capital and exploration expenditures were US$6.6 billion, up 69% from the prior year, reflecting key investments in Brazil, the US Permian Basin and Indonesia.
Oil-equivalent production was 3.6 million bpd, down 7% from 2Q17. Excluding entitlement effects and divestments, liquids production increased as growth in the Permian and Bakken in the US and Hebron in Canada more than offset decline and higher downtime driven by scheduled maintenance. Natural gas volumes decreased 10%, excluding entitlement effects and divestments, largely due to a continuing shift in US unconventional development from dry gas to liquids and to downtime in Qatar, Australia and Papua New Guinea.
"Key projects in Guyana, the US Permian Basin, Brazil, Mozambique and Papua New Guinea are positioning us well to meet the objectives we outlined in our long-term earnings growth plans. The high quality of these resources, combined with our strengths in project execution and innovation, will generate strong value over time," said Darren W. Woods, Chairman and Chief Executive Officer. "Second quarter results were primarily impacted by significant scheduled maintenance undertaken to support operational integrity. In addition, while we were pleased with the return of full production following the PNG earthquake, extended recoveries from first quarter operational incidents in the Downstream were disappointing. However, good progress was made during the second quarter in fully recovering from these incidents."
2Q18 business highlights
Upstream:
Crude prices strengthened in 2Q, while natural gas prices were mixed.
US tight oil growth in the Permian and Bakken continued, reaching over 250 000 boe/d in 2Q, an increase of 30% from the same period last year. The Hebron field in Canada continued to exceed expectations, ramping up to 25 000 boe/d in 2Q.
Natural gas volumes were impacted by lower seasonal demand in Europe, deliberate near-term shifting of investments in US unconventionals from gas to liquids and downtime in LNG operations, notably in Qatar.
Production at Papua New Guinea returned to normal operations in April and reached record daily LNG production rates in June. 2Q volume loss associated with the earthquake recovery was 17 000 boe/d.
Scheduled maintenance activities were undertaken to support operational integrity, largely in Canada at Syncrude, Cold Lake and Kearl, impacting volumes and expenses in 2Q.
Downstream:
Global refining margins strengthened during the quarter due to higher industry refinery maintenance activity and increased seasonal petroleum product demand.
Overall throughput and earnings were impacted by heavy turnaround and maintenance activities during the quarter. Planned turnarounds were successfully completed at the refineries in Saudi Arabia, Port-Jér?me, France, Baytown and Beaumont, Texas, and Alberta, Canada. Unplanned maintenance, a majority of which was carried-in from 1Q, was largely completed during the quarter.
Growth in higher-value sales of retail fuels in the US, Belgium, the Netherlands and Luxembourg, combined with record quarterly sales of Mobil 1 lubricants in the US and China, resulted in improved earnings during the quarter.
Depreciation in the Euro and British pound relative to the US dollar negatively impacted earnings.
Strengthening the portfolio
ExxonMobil announced its eighth oil discovery offshore Guyana at the Longtail-1 well, creating the potential for additional resource development in the southeast area of the Stabroek Block. ExxonMobil encountered approximately 256 ft (78 m) of high-quality, oil-bearing sandstone.
The company continued to rapidly advance the Liza Phase 1 project with the start of development drilling offshore Guyana. Development drilling began in May for the first of 17 wells planned for Phase 1, laying the foundation for production start-up in 2020. The company and its co-venturers have so far discovered estimated recoverable resources of more than 4 billion boe on the Stabroek Block.
ExxonMobil completed the purchase of half of Equinor ASA's interest in the BM-S-8 block offshore Brazil, which contains part of the pre-salt Carcara oilfield. Production from the field is expected to start in 2023 - 2024. The company also increased its holdings in Brazil's pre-salt basins after winning the Uirapuru exploration block with co-venturers Equinor ASA and Petrogal Brasil SA during Brazil's fourth pre-salt bid round. ExxonMobil now has interests in 25 blocks offshore Brazil.
Qatar Petroleum agreed to partner with ExxonMobil by acquiring a 30% interest in two ExxonMobil affiliates, ExxonMobil Exploration Argentina SRL and Mobil Argentina SA, which hold interests in the Vaca Muerta unconventional shale oil and gas plays in Neuquén Province, Argentina. This agreement expands the successful partnership with Qatar Petroleum, and underscores the commitment to develop Argentina's resources to further support domestic production.
ExxonMobil and Eni SpA announced that marketing efforts are underway for the Rovuma LNG project, which will produce, liquefy and sell natural gas from the Area 4 block offshore Mozambique. The company is in active negotiations on binding sales and purchase agreements for Rovuma LNG.
Investing for growth
The company started production of hydrogenated hydrocarbon resin and halobutyl rubber at its integrated manufacturing complex in Singapore. The new resins plant is the world's largest with a capacity of 90 000 tpy, and the new 140 000 tpy butyl plant will produce premium halobutyl rubber used by manufacturers for tires that better maintain inflation and improve fuel economy.
ExxonMobil acquired PT Federal Karyatama, one of Indonesia's largest manufacturers and marketers of motorcycle lubricants, which expands the company's position in an important international market. The acquisition includes the Federal Oil brand and a 700 000 bbls/y blending plant in Cilegon, Indonesia.
ExxonMobil and SABIC announced the creation of a new joint venture to advance development of the Gulf Coast Growth Ventures project, a 1.8 million tpy ethane cracker currently planned for construction in San Patricio County, Texas. The facility will also include a monoethylene glycol unit and two polyethylene units. Construction of the project is pending completion of the environmental permitting process. The plant is expected to be operational in the 2021 - 2022 timeframe.
ExxonMobil and Plains All American Pipeline LP have signed a letter of intent to pursue a joint venture to construct a pipeline system to transport crude oil and condensate from multiple locations in the US Permian Basin to the US Gulf Coast. The proposed common carrier pipeline system would be designed to ship more than 1 million bbls of crude oil and condensate per day, providing a safe, efficient and cost effective option to transport ExxonMobil and other third-party production to market destinations in Texas.
Read the article online at: https://www.worldpipelines.com/business-news/30072018/exxonmobil-earns-us4-billion-in-2q18/
You might also like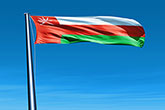 Oman's OQ Gas Networks announces price for gas pipeline business IPO.