---
As the Ever Given is finally floated, the second mammoth task, that of clearing the backlog of over 450 vessels stuck at either end of the canal must soon begin.
The problem for liquids and gas carriers is a relatively small one compared to bulkers and container ships. Across all liquid tankers and gas carriers, there are 103 vessels sat in the queue, compared to just over 80 containerships alone. Across both laden and ballast status, this includes 30 crude tankers, 47 refined products tankers, 15 LNG carriers and 11 LPG carriers. It is reported that the backlog will be cleared and transit returning to normal within three to four days. Numerous vessels have already taken the decision to divert away from the Suez, with some changing direction mid-Atlantic and others veering away from the Gulf of Aden, heading south along East Africa.
The response to the blockage in the financial crude oil and LNG markets have been relatively muted in the scheme of things. The move on front month Brent on Wednesday the 24th was a mere reversal of the significant sell off seen in the previous session. Since that point, daily moves have been volatile but offsetting from one day to the next. At time of writing, Nymex 1st month Brent is down 72c on the day and the front timespread is weakening. Unless you knew otherwise you would be forgiven for not realising the Suez Canal has been completely blocked for a period of over five days and counting. Similarly, the response to front month Nymex JKM (Platts) LNG prices have been mild at best with Friday's close just 7c above Tuesday's close, before the canal was blocked. Front month Nymex TTF also saw a slight rally of just 7c over the same time period and is now softening over the course of today.
This muted price response demonstrates the weak macro-demand environment energy commodities still find themselves in. After a strong buying period for LNG in East Asia following on from the demand spike seen last winter, the region has stepped away from buying additional cargoes. Cargoes bound for Europe are helping to rebuild gas storage after strong draws from inventory (as Europe allowed East Asia to be the primary winter buyer). The shoulder demand season (in the middle of still uncertain recovery from Covid-19) we now find ourselves in, is the ideal time for a global logistics crisis from a supply point of view. That is not to say that there won't be localised problems for regional buyers in Europe, but the region as a whole should not experience significant supply problems.
At the same time as seeing a mild response in the macro LNG/gas markets, the response from crude is not that surprising. Only 4.4% of global crude imports moved through the canal last year. Asian buyers of US crude, one of the growth-flows in recent years, primarily ship via the Capes. Asian buyers of European crudes have also increased flows via the Cape through last winter, with imports via the Suez Canal in 1Q21 averaging 550 kbd compared to 890 kbd in 1Q20 (and higher still in the summer). Once again the crisis is benefitted by the fact that European crude buying has slowed down, demand hampered by ongoing Covid-19 restrictions. Imports have yo-yoed month to month since September at around 9 mbd.
Of the clean petroleum products, it is naphtha that could be most hit by short term impacts more than any others. With demand for petrochemicals still strong and flows from Europe and North Africa to the East still well supported, there will be buyers in Asia looking for potential backfills for cargoes in coming weeks. There are currently 6 LR tankers waiting to travel southbound, predominantly for Japan. Given the weak demand environment for middle distillates and gasoline in Europe, the blockage may well cause short term localised problems but the region as a whole will not struggle for product.
Read the latest issue of World Pipelines magazine for pipeline news, project stories, industry insight and technical articles.
World Pipelines' March 2021 issue
The March 2021 issue of World Pipelines includes: a regional report on pipeline projects in Asia-Pacific; a summary of the latest and best construction equipment courtesy of the annual Heavy Equipment Review; a welding-focused Q&A; and technical articles on hot tapping, sustainable steel and decommissioning.
Read the article online at: https://www.worldpipelines.com/business-news/30032021/ever-given-re-floated-and-the-backlog-set-to-clear/
You might also like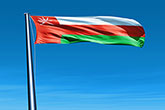 Oman's OQ Gas Networks announces price for gas pipeline business IPO.