---
TC Energy Corp. (TC Energy) has released its second quarter results. TC Energy's President and CEO, François Poirier commented, "Through the first six months of 2022, we have delivered strong results reflecting the high utilisation we continue to see across our entire system. Demand for clean, responsibly sourced natural gas remains high in North America, with energy security also driving incremental growth in the global LNG market." Poirier continued, "I am pleased to report we have reached a significant milestone with the Coastal GasLink Limited Partnership (Coastal GasLink LP), signing revised agreements with LNG Canada that will allow the safe and timely execution of our largest LNG-linked project. The 670 km Coastal GasLink project is approximately 70% complete, with mechanical in-service expected by the end of 2023. Together with LNG Canada, this project will provide the first direct path for Canadian natural gas to reach global LNG markets. By leveraging our competitive strengths, we continue to develop solutions to move, generate and store the energy North America relies on in a secure and increasingly sustainable way."
Consistent with TC Energy's 2021 Annual Report outlook, 2022 comparable EBITDA is expected to be modestly higher than 2021, while 2022 comparable earnings per common share are expected to be consistent with 2021.
2Q22 results were underpinned by solid utilisation and reliability across TC Energy's assets. The continued need for energy security has placed renewed focus on the long-term role TC Energy's infrastructure will play in responsibly fulfilling North America's energy demands:
Continued to deliver around a quarter of volumes destined for export from US LNG facilities through TC Energy's US natural gas pipelines and advanced 3.3 billion ft3/d of additional projects during the first six months of the year.
Total NGTL System deliveries averaged 12.8 billion ft3/d, up 9% compared to 2Q21.
US natural gas pipelines flows averaged 25.4 billion ft3/d, up over 3% compared to 2Q21.
Bruce Power planned outages were completed ahead of schedule with results further augmented by the approximately CAN$10/MWh increase in the contract power price that went into effect on 1 April 2022 related to the ongoing MCR programme, asset management work and annual adjustments.
During the quarter, the Keystone Pipeline System safely delivered nearly 610 000 bbl/d as TC Energy placed approximately 30% of the 2019 Open Season contracts into service effective 1 April 2022 with additional volumes anticipated through year end.
2Q22 financial results:
Net income attributable to common shares of CAN$0.9 billion or CAN$0.90 per common share compared to a net income of CAN$1.0 billion or CAN$1.00 per common share in 2021. Comparable earnings of CAN$1.0 billion or CAN$1.00 per common share compared to CAN$1.0 billion or CAN$1.06 per common share in 2021.
Segmented earnings of CAN$1.7 billion compared to segmented earnings of CAN$1.6 billion in 2021 and comparable EBITDA of CAN$2.4 billion compared to CAN$2.2 billion in 2021.
Net cash provided by operations of CAN$0.9 billion compared to 2021 results of CAN$1.7 billion and comparable funds generated from operations was CAN$1.6 billion compared to CAN$1.8 billion in 2021.
TC Energy has:
Declared a quarterly dividend of CAN$0.90 per common share for the quarter ending 30 September 2022.
Reinstated issuance of common shares from treasury at a 2% discount under their Dividend Reinvestment Plan (DRP) commencing with the dividends declared on 27 July 2022 to prudently fund TC Energy's growth programme that includes increased project costs on the NGTL System and following TC Energy's commitment to make an equity contribution of CAN$1.9 billion to Coastal GasLink LP. TC Energy expect the DRP will be activated for a period of four quarters based on historical participation.
Continued to advance their CAN$28 billion secured capital programme, with CAN$1.5 billion invested in 2Q22.
Reached revised project agreements with LNG Canada on the Coastal GasLink project which is now approximately 70% complete.
To date in 2022, finalised contracts for approximately 580 MW and 240 MW from wind energy and solar projects, respectively, that will largely be used to provide renewable power to portions of the Keystone Pipeline System. TC Energy expect to finalise additional contracts in 2022.
Read the article online at: https://www.worldpipelines.com/business-news/29072022/tc-energy-reports-solid-2q22-results/
You might also like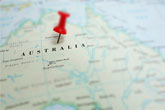 Federal budget should focus on boosting new gas supply and emissions reductions, says APPEA.