East Daley Capital Advisors sees asset sales opening up in midstream market
Published by Aimee Knight, Editorial Assistant
World Pipelines,
---
East Daley Capital Advisors, Inc., an energy data and insights company, is offering highly-customised advisory services to help investors understand current energy market dynamics and provide insights into non-core assets of midstream energy companies. The recent volatility of the market, impacted by COVID-19 and oil price wars, has led to a substantial shift in the financial landscape for midstream energy companies, which may accelerate the need to shed non-core assets.
In a recent research report, East Daley Capital identified 129 non-core midstream assets that midstream companies are likely evaluating as part of their evolving strategic plans. East Daley's Advisory Services team provides customised commodity and financial analysis of the midstream energy market down to the asset level.
"The current market volatility may accelerate the need for public midstream companies to shed non-core assets," said Justin Carlson, Chief Strategy Officer and Co-Founder at East Daley Capital. "Moving quickly, especially in a market that is changing historically faster than ever before, is the key to excelling or staying stagnate and losing. Our proprietary methodology for tracking and analysing these non-core assets provides a holistic, micro to macro level view of the opportunities and risks."
East Daley sits in the middle of the energy market value chain, driving expertise into all aspects of the ecosystem including upstream, midstream and downstream assets, competitive factors, and financial forecasts through a combination of commodity fundamentals and asset-level financial modelling.
The company's Advisory Services team is skilled in delivering project conclusions for market updates, due diligence, competitive analysis, and strategic planning around an asset or set of assets. East Daley's team of data and research analysts leverage a proprietary modelling system to break down the assets as well as the basin-by-basin production of crude oil, produced water, natural gas, and natural gas liquids that fuel each asset. This team is further supported by a group of East Daley data scientists that are continually adding new data sources and building tools to help investors understand the different variables that can impact and affect outcomes.
Read the article online at: https://www.worldpipelines.com/business-news/29042020/east-daley-capital-advisors-sees-asset-sales-opening-up-in-midstream-market/
You might also like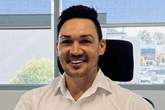 RSK Australia expansion continues at pace with water and engineering specialists ADENCO.