---
TSC Subsea is pleased to announce that it will be partnering in the revolutionary Senter for Forskningsdrevet Innovasjon (SFI), or Centres for Research-Driven Innovation, Smart Ocean.
The centre was awarded SFI status in June 2020 and has started operations in December. It's set to run for eight years and reevaluated after five years. It consists of a consortium of approximately 20 partners; six R&D organisations, 14 companies within the industry, two industry clusters, and two national regulating authorities.
The centre aims to strengthen the position of Norwegian ocean industries through cross-disciplinary and cross-business co-operation. The main objective of the centre is to develop and demonstrate a wireless distributed network system of autonomous smart sensors for multi-parameter monitoring of underwater environments and installations.
The host organisation and project owner is the University of Bergen. End users and stakeholders are oil and gas operators, offshore wind farm operators, aquaculture industry, national regulating authorities, and technology providers (manufacturers, vendors). The centre's total budget over its eight year operation is about 285 MNOK. Project manager Per Lunde says "We highly appreciate having TSC Subsea as one of the industry partners in the Centre, and we look forward to cooperation with this very R&D-active company for further research and developments related to the company's acoustic inspection technology".
Over the last several years, TSC Subsea (previously Halfwave Subsea) has developed highly reliable and robust inspection methods for pipeline wall thickness measurements using Acoustic Resonance Technology. Working with a major oil and gas operation in Norway to inspect grout behind steel casings has proven successful.
TSC Subsea has developed a method to perform grouting inspection and this tool is expected to start subsea operations in 2Q21. This new technology will enable the inspection of platform jackets and windmill foundations. The tool is designed to examine the integrity of the grout behind the steel casing of the structures, where grout is used as structural reinforcement.
With this accurate inspection methodology, asset owners have the invaluable data they need to make informed decisions about asset integrity, safety and extending its lifecycle.
Along with the Smart Ocean Centre, TSC Subsea will continue to develop this inspection capability and provide additional potential solutions to inspect the integrity of grouting for various subsea structures. We look forward to be part of the Smart Ocean group with SFI in contributing to a healthier and more productive ocean.
TSC Subsea is a market leading subsea inspection service provider and part of the Eddyfi NDT group. We deliver cost effective technology solutions to address industry challenges providing accurate and reliable inspection data that allows our customers to make informed choices in order to maintain the integrity of critical assets. Key to TSC Subsea's offering is its patented ultra-wideband acoustic inspection technology (ART) & Alternating Current Field Measurement (ACFM®), which offers a broad range of innovative and disruptive advanced subsea inspection technologies.
TSC Subsea is headquartered in Bergen, Norway. The company also has a primary facility in Milton Keynes, UK and has recently expanded operations into Macae, Brazil.
For more news and technical articles from the oil and gas pipeline industry, read the latest issue of World Pipelines magazine.
World Pipelines' January 2021 issue
The January 2021 issue kicks off the year with a regional report focusing on pipelines in the USA, in which Gordon Cope analyses the impact of the COVID-19 pandemic on the US oil and gas sector. The issue also includes articles on decarbonisation, inline inspection, corrosion prevention and offshore welding. Don't miss the Pigging Q&A on p.31!
Read the article online at: https://www.worldpipelines.com/business-news/29012021/tsc-subsea-establishes-partnership-with-smart-ocean-centre/
You might also like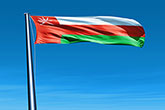 Oman's OQ Gas Networks announces price for gas pipeline business IPO.