---
Xiris Automation Inc. has announced that it will display numerous products at the upcoming Tube Duesseldorf fair, stand 06-6J09, 4-8 April 2016 at Messe Duesseldorf, Germany.
The products on display include the follow:
The Weld Monitoring System
The Weld Monitoring System, which is designed to allow tube and pipe fabricators to monitor remotely their live TIG, Plasma or Laser Welding Processes. The system includes a High Dynamic Range camera that is able to see all features of the torch tip and/or weld arc, as well as its surrounding environment and its position relative to the Tube/Pipe weld seam.
The new XVC-1100 camera
The new XVC-1100 camera is the colour version of the popular XVC-1000 monochrome camera which allows welding operators to remotely monitor the alignment and quality of most weld processes and make any adjustments as necessary. The camera is capable of High Dynamic Range (HDR) image capture so as to simultaneously see all features of an open arc weld torch tip, its surrounding environment and its position relative to the weld seam in colour. As the XVC-1100 Weld View Camera provides a clear image of the welding process in colour, certain features, such as gas chemistry, oxidation and the Heat Affected Zone can be clearly seen with this camera.
The new WI-3000 laser
The new WI-3000 laser based Inspection system has been manufactured for larger and heavier wall pipes. Using a redesigned sensor head with high resolution, high quality optics, the system is the larger version of the popular WI-2000 inspection system used on smaller tubes.
The new system has a field of view that ranges from 35 - 100 mm across depending on the Model type, allowing for detection of a variety of defect types. Typically installed right after the weld head on pipe mills, the WI3000 Inspection System can provide an early warning system to detect defects in the weld area and the forming of the pipe.
With a measurement resolution down to 30 µm in size, the system is able to detect critical defects that are difficult to detect using other forms of testing equipment, such as fit-up (mismatch), raised/sunken welds, deflection and freeze line defects.
Edited from press release by Angharad Lock
Read the article online at: https://www.worldpipelines.com/business-news/29012016/xiris-automation-to-show-products-at-tube-duesseldorf-fair-2010/
You might also like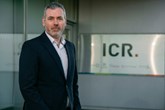 ICR Integrity announces the appointment of Ross McHardy as Group Director.