---
On 27 January, during a speech to the Toronto Region Board of Trade, National Energy Board (NEB) Chair and CEO Peter Watson released Canada's Energy Future 2016: Energy Supply and Demand Projections to 2040. The report is the only publicly available Canadian long term energy outlook that includes all energy commodities in all provinces and territories.
Canada's Energy Future 2016 outlines various projections for higher and lower energy prices, and alternate market access and energy infrastructure assumptions. The report also explores the long term implications of these uncertainties.
Report highlights
Total end use energy demand increases by an average of 0.7%/y to 2040.
Crude oil price of US$80/bbl by 2020 and US$/bbl in 2040.
Without development of additional pipeline infrastructure, crude oil production grows less quickly, but continues to grow at a moderate pace to 2040.
Future electricity capacity additions are dominated by renewables and natural gas.
The majority of greenhouse gases emitted in Canada are related to fossil fuel consumption.
"Canada's energy future will not be determined by a single force, but rather, the interaction of many. We need inclusive discussions about energy, the environment, infrastructure and market access. These need to be real conversations between industry, ENGOS, governments, Indigenous Peoples and other Canadians. And they need to be fed by unbiased, reliable, and accessible long term energy analysis to support common points of understanding," said Watson.
For more information about the Canada's Energy Future 2016 report please click here.
Adapted from press release by Rosalie Starling
Read the article online at: https://www.worldpipelines.com/business-news/29012016/canadas-energy-future-2308/
You might also like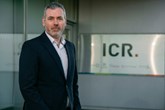 ICR Integrity announces the appointment of Ross McHardy as Group Director.