---
Paul Otway, Head of Pigging at Jee, will present his paper on the Benefits of the use of high-bypass de-sanding pigs in conjunction with brush pigs for operational pipeline cleaning at the 2015 PPSA seminar on Operational Pipeline Pigging.
Bringing together experts in the field, the Pigging Products and Services Association's (PPSA) Operational Pipeline Pigging seminar will deliver a comprehensive conference on all aspects of pigging, from techniques and applications, to the latest developments in the industry. The one day event will take place on 18 November 2015 at the Ardoe House Hotel in Aberdeen.
Commenting on the upcoming seminar, Mr Otway said: "Current market conditions demand that businesses look to preserve assets and maintain their integrity. Through incorporating methods used in projects, such as the Jee case study that will be discussed at the seminar, we can reduce costs by ensuring cleaning operations are as efficient and effective as possible, resulting in the need for fewer operations.
"The combination of high-bypass de-sanding pigs with traditional brush pigs has proven to be an effective new method for removing both waxy and particulate debris, reducing the risk of corrosion and helping to maintain pipelines."
Utilising seven years' experience in the subsea oil and gas industry, practicing chartered engineer Paul Otway will focus his paper on the function and operation of integrating high-bypass de-sanding pigs into an operational cleaning campaign. Mr. Otway's presentation will discuss detailed case studies whilst covering the cleaning requirements and the tool types engineered for the operations.
Mr Otway continued: "Jee has been involved with numerous global pipeline design and integrity projects, onshore and offshore, as well as technical management of in-line inspection (ILI) campaigns. I have been fortunate enough to lead such projects for the past five years and this seminar will provide the perfect opportunity to share our knowledge, whilst hearing more from other experts in the field."
Jee has a long and successful track record of undertaking pigging-related projects for clients around the world. By optimising campaign schedules they are often able to reduce the overall duration of the campaign and lost production (if applicable). Jee consistently receives excellent feedback from operators and pig vendors who praise the level of detail in their documentation that helps projects run smoothly during execution. Read more about Jee's pigging capabilities here.
In addition to the seminar, the PPSA will be hosting a pre-seminar evening reception at Ardoe House Hotel on the 17 November 2015, as well as offering workshops and an exhibition space.
Edited from press release by Angharad Lock
Read the article online at: https://www.worldpipelines.com/business-news/28102015/jee-to-present-at-ppsa-operational-pipeline-pigging-seminar-1478/
You might also like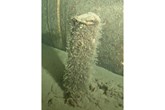 Denmark invites Gazprom to help salvage unidentified object found close to only remaining intact gas pipeline under Baltic Sea.