---
BP has announced that it has agreed to sell its entire business in Alaska to Hilcorp Alaska, based in Anchorage, Alaska. Under the terms of the agreement, Hilcorp will purchase all of BP's interests in the state for a total consideration of US$5.6 billion.
The sale will include BP's entire upstream and midstream business in the state, including BP Exploration (Alaska) Inc., that owns all of BP's upstream oil and gas interests in Alaska, and BP Pipelines (Alaska) Inc.'s interest in the Trans Alaska Pipeline System (TAPS).
Bob Dudley, BP group chief executive, said: "Alaska has been instrumental in BP's growth and success for well over half a century and our work there has helped shape the careers of many throughout the company. We are extraordinarily proud of the world-class business we have built, working alongside our partners and the State of Alaska, and the significant contributions it has made to Alaska's economy and America's energy security.
"However, we are steadily reshaping BP and today we have other opportunities, both in the US and around the world, that are more closely aligned with our long-term strategy and more competitive for our investment. This transaction also underpins our two-year US$10 billion divestment programme, further strengthening our balance sheet and enabling us to pursue new advantaged opportunities for BP's portfolio within our disciplined financial framework.
"As a highly-capable operator with extensive Alaskan experience, Hilcorp is ideally-placed to take this important business on into the future, continuing to optimise its performance and maximise its value for the State of Alaska. We are committed to a safe and smooth transition of operations so that our employees, partners and local, state and federal government officials all feel that we have handed over these important assets in the right way."
Under the terms of the agreement, Hilcorp will pay BP a total consideration of US$5.6 billion, comprising US$4 billion payable near-term and US$1.6 billion through an earnout thereafter. Subject to state and federal regulatory approval, the transaction is expected to be completed in 2020. The deal forms a significant part of BP's plan to divest US$10 billion of assets over 2019 and 2020.
Janet Weiss, regional president, BP Alaska, added: "Today's announcement marks the start of an exciting new chapter for Prudhoe Bay. Alaska has been a core part of BP for 60 years and saying goodbye will not be easy. Our people have achieved incredible success over the decades developing and maintaining these hugely important assets, but we are confident this sale is in BP's and the state's best interests and the business will be best positioned for the future with Hilcorp. We will do all we can to ensure they are able to quickly build on the strong foundation that we and others have built here."
Read the article online at: https://www.worldpipelines.com/business-news/28082019/bp-to-sell-alaska-business-to-hilcorp/
You might also like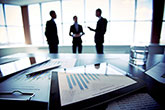 Equitrans Midstream Corp. considering a sale according to news reports.