---
The 'Pipeline Monitoring Systems Market - Global Forecast to 2026' report has been added to Research and Markets' offering.
The research projects that the pipeline monitoring systems market size will grow from US$4.13 billion in 2015 to US$8.72 billion by 2026, at an estimated CAGR of 7.1% between 2016 and 2026.
The pipeline monitoring systems market is expected to witness high growth as a result of increased number of oil and gas leakages in production, pipelines, and storage tanks due to natural disasters and high pressure along with stringent government regulations for pipeline safety and security and expansion and upgradation of pipelines. The growth in trend of the development of new devices and solutions to monitor the pipeline performance, optimise the resources, automate the functions and safeguard the operations fuels the growth of pipeline monitoring systems. The next-generation technologies, which are the future of the pipeline monitoring market, comprise integrated, multi layered systems using disruptive technologies, Internet of Things (IoT), digital acoustic sensing and connected pipelines.
This report has been segmented on the basis of technology, pipe type, application, end-use industry and region. The ultrasonic technology is projected to be the fastest growing segment in the pipeline monitoring systems market during the forecast period. There is a growth in demand for ultrasonic technology in the pipeline monitoring systems sector as it is preferred by major oil and gas companies to detect small and large leakages.
Read the article online at: https://www.worldpipelines.com/business-news/28082017/pipeline-monitoring-systems-market--global-forecast-to-2026-report/
You might also like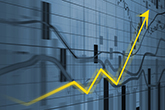 The emerging digital map of power and broadband cables, gas and water pipes and other underground infrastructure is set to grow the economy by £5 billion.