---
Pembina Pipeline Corporation has announced financial and operating results for 4Q22 and full year 2022.
Highlights
Record results – reported record 2022 full year earnings of CAN$2971 million and record full year adjusted EBITDA of CAN$3746 million, exceeding the high end of the company's revised guidance range. Reported 4Q22 earnings of CAN$243 million and 4Q22 adjusted EBITDA of CAN$925 million.
Redwater expansion – sanctioned a CAN$460 million expansion at its Redwater Complex to service growing customer demand and high utilisation rates across the industry.
Strategy – Pembina outlines a renewed long-term strategy that continues to build upon its core business while capitalising on opportunities arising from the transition to a lower-carbon economy.
Board of Directors appointment – Mr. Andy Mah has been selected by the Board of Directors to join the board effective 24 February 2023.
Quarterly common share dividend – the Board of Directors has declared a common share cash dividend for the 1Q23 of CAN$0.6525 per share to be paid, subject to applicable law, on 31 March 2023, to shareholders of record on 15 March 2023.
Volumes
Total volumes of 3392 million boe/d for 4Q22 and 3383 million boe/d for the full year represent decreases of approximately 1% and 2%, respectively, over the same periods in the prior year. In both periods, volume decreases were attributable to both the pipelines and facilities divisions, including most notably the Nipisi and Mitsue pipeline system, the Ruby Pipeline, and the disposition of the E1 and E6 assets.
Excluding the volume impact of the Nipisi and Mitsue pipelines, the disposition of the E1 and E6 assets, and the Ruby pipeline 4Q22 and full year volumes would have increased approximately 4% and 3%, respectively, over the same periods in the prior year.
Divisional highlights
Pipelines reported adjusted EBITDA of CAN$548 million for 4Q22, and CAN$2127 million for the full year 2022, which represent no change and a 1%, respectively, compared to the same periods in the prior year. Both periods were positively impacted by higher volumes on the Peace pipeline and the Cochin pipeline, higher tolls due to inflation, and the impact of the higher US dollar exchange rate. Both periods were negatively impacted by a lower contribution from Ruby, higher general and administrative expense due to long-term incentives, and higher integrity costs. In addition, 4Q22 was negatively impacted by lower revenue related to recoverable costs on the Horizon pipeline system. The full year was also positively impacted by higher contributions from Alliance and negatively impacted by the expiration of contracts on the Nipisi and Mitsue pipeline systems.
Pipelines had 4Q22 reportable segment earnings before tax of CAN$295 million compared to a loss of CAN$70 million in the same period in the prior year. For the full year, pipelines had reportable segment earnings before tax of CAN$1415 compared to CAN$917 million in the same period in the prior year. In addition to the factors impacting adjusted EBITDA, excluding the lower contribution from Ruby, the increase in both periods was largely due to a CAN$437 million impairment recognised in 4Q21 associated with certain oil sands assets, partially offset by the Ruby settlement provision recognised in 4Q22. In addition, the full year was impacted by lower depreciation expense and higher legal costs.
Pipelines volumes of 2593 million boe/d in 4Q22 and 2524 million boe/d for the full year, represent a 1% increase and a 2% decrease, respectively, compared to the same periods in the prior year. Volumes for both 4Q22 and full year were impacted by higher volumes on the Peace pipeline system and Cochin pipeline, partially offset by lower volumes on the Ruby pipeline. In addition, 4Q22 was positively impacted by higher recognition of deferred take-or-pay revenue volumes in 4Q22 compared to the prior period and higher volumes on AEGS due to third-party outages and planned turnarounds in 4Q21. The full year was also impacted by contract expirations on the Nipisi and Mitsue pipeline systems, and higher volumes on the Drayton Valley pipeline.
Excluding the volume impact of the Nipisi and Mitsue pipeline systems and Ruby pipeline, 4Q22 and full year pipelines volumes would have increased approximately four percent and three percent, respectively, over the same periods in the prior year.
Looking ahead to 2023
Over the next 12 - 24 months, a key area of focus will be growing cash flow by enhancing utilisation at Pembina's existing assets – gas plants, pipelines, and fractionation facilities – to serve their customers' growing volumes. This is highly accretive growth given the modest capital spending required.
Pembina's outlook for continued growth in the WCSB was bolstered by the recent announcement on 18 January 2023, by the Province of British Columbia and the Blueberry River First Nation, regarding the finalisation of an agreement allowing oil and gas activity to proceed within certain parts of NEBC. While future development is subject to certain provisions, Pembina is optimistic that the agreement will provide the needed clarity for producers to allocate capital to NEBC drilling programmes and support larger development plans leading to growing volumes in the area. Pembina has a long history as an NEBC service provider. Through Pembina's existing NEBC pipeline, which has significant expansion potential and is connected to the rest of their fully integrated value chain, they are well positioned with a readily available solution to meet new customer demand.
In 2023, Pembina will continue to progress new projects, including the Phase VIII Peace pipeline expansion, and RFS IV to add additional capacity to their integrated value chain. Aligning with Pembina's corporate strategy they will also continue to advance development of two transformational projects, Cedar LNG and the Alberta Carbon Grid, along with other development opportunities that support the transition to a lower-carbon economy.
Pembina are reiterating their recently announced 2023 adjusted EBITDA guidance range of CAN$3.5 billion to CAN$3.8 billion. The midpoint of the guidance range reflects an approximately 5% increase in adjusted EBITDA contribution from Pembina's fee-based business, reflecting higher tolls, growing volumes, and increasing utilisation across its assets in the WCSB. While Pembina expects another strong contribution from its marketing and new ventures segment, results are expected to moderate relative to 2022.
The reiterated guidance includes the impact of an 18 January 2023 release of natural gas liquids on the Northern pipeline system. In response to the incident, Pembina's emergency response procedures were activated and the pipeline was quickly isolated. The cause of the incident remains under investigation. The outage impacted a substantial portion of the volumes on the Northern and NEBC pipeline systems however, Pembina and its customers were able to mitigate a portion of the impact using truck terminals and directing volumes to the Peace pipeline system. With a primary focus on the safety of their workers, the communities and the environment, resumption of service on the Northern pipeline, at a reduced operating pressure, is currently underway following repair work, comprehensive testing, and approval by the Alberta Energy Regulator (AER). The Northern pipeline will continue to safely operate in a reduced pressure environment until root cause failure analysis and potential mitigations are completed and Pembina have received AER approval to restore to full operating capacity. The overall impact to Pembina's adjusted EBITDA for 1Q23 is estimated to be approximately CAN$30 million, including lost revenue and costs to return to service.
In December, Pembina announced their 2023 capital programme, which included investments related to the construction of the Phase VIII Peace pipeline expansion, reactivation of the Nipisi pipeline, pre-FID development activities for Cedar LNG, engineering activities for the Alberta Carbon Grid, sustainment of their operating assets, and advancing Pembina's portfolio of unsecured development opportunities. Pembina has revised its outlook for 2023 and now estimates a 2023 capital programme of approximately CAN$800 million, which relative to the original guidance of CAN$730 million reflects primarily incremental spending related to several new minor infrastructure projects in the conventional pipelines business and the sanctioning of RFS IV.
2023 cash flow from operating activities is expected to exceed dividend payments and the capital expenditure programme. Additional incremental cash flow generated in 2023 is expected to be used to pay down additional debt, further strengthening their balance sheet and preparing the Company to fund future capital projects, if sanctioned. Based on the current guidance for 2023, Pembina expects to remain firmly within its financial guardrails with ample liquidity and their leverage metrics are expected to remain well within the ranges for a strong 'BBB' credit rating.
Projects and new developments
The Phase IX Peace pipeline expansion was completed on-budget and was placed into service in December 2022. Phase IX was constructed to debottleneck the corridor north of Gordondale, Alberta, upgrade a pump station, convert existing batching pipelines into single product lines, and add a new Wapiti-to-Kakwa pump station.
The Phase VIII Peace pipeline expansion will enable segregated pipeline service for ethane-plus and propane-plus NGL mix from Gordondale, Alberta, which is centrally located within the Montney trend, into the Edmonton area for market delivery. The project includes new 10 in. and 16 in. pipelines, totalling approximately 150 km, in the Gordondale to La Glace corridor of Alberta, as well as new mid-point pump stations and terminal upgrades located throughout the Peace pipeline system. Phase VIII will add approximately 235 000 bpd of incremental capacity between Gordondale, Alberta and La Glace, Alberta, as well as approximately 65,000 bpd of capacity between La Glace, Alberta and the Namao hub near Edmonton, Alberta. Most procurement activities are complete or nearing completion with expected costs consistent with the announced project budget. Pipe manufacturing is underway, and construction commenced at several locations in 4Q22. The project has an estimated cost of approximately CAN$530 million and is trending on-time and on-budget, with an expected in-service date in the first half of 2024.
Subsequent to 4Q22, the United States Bankruptcy Court for the District of Delaware approved Ruby pipeline L.L.C.'s Chapter 11 plan of reorganisation and an agreement between Pembina and certain of its subsidiaries with the Ruby Subsidiary that provides for the release of Pembina and such subsidiaries from any causes of action arising in connection with, among other things, the prepetition distributions and the Ruby Subsidiary bankruptcy in exchange for a US$102 million payment by Pembina to the Ruby Subsidiary. The Ruby Subsidiary Plan provides for the sale of the Ruby Subsidiary's reorganised equity to a third-party, which sale was completed on 13 January 2023, and the distribution of the sales proceeds and cash on hand of the Ruby Subsidiary to the creditors of the Ruby Subsidiary, including approximately US$14 million to an affiliate of Pembina in respect of the subordinated notes issued by the Ruby Subsidiary to that Pembina affiliate. Following the completion of the sale of the Ruby Subsidiary's reorganised equity, Pembina ceased to have any ownership interest in the Ruby pipeline.
Read the article online at: https://www.worldpipelines.com/business-news/28022023/pembina-pipeline-reports-2022-results/
You might also like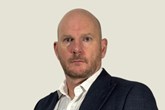 Bill Chilton has been announced as the new Diving Manager at the International Marine Contractors Association.