---
Three new solutions developed by ChampionX to address the oil and gas industry's drive toward net-zero emissions targets have delivered substantial results for its customers in the first 12 months as well as carbon emissions reductions for the company.
The success of ChampionX's remote technical support centre, TEAMS (Technical Excellence & Account Management Support) Centre, and its new DREAM (Digital Remote Expert Access Manager) monitoring app, its upgraded XSPOCTM production optimisation software, and a portfolio of environmentally acceptable corrosion inhibitors reflect the organisation's increased capabilities following last summer's merger of Ecolab Inc.'s ChampionX upstream business with Apergy Corporation.
The combined business, which employs more than 6600 personnel globally – including 400 scientists and technologists in 60 countries – is a global leader in upstream and midstream oilfield technology solutions, digital offerings, chemistry programs, and services.
Developed in-house, the company's remote-access TEAMS Centre and DREAM mobile app connect ChampionX's in-field personnel with technical experts anywhere in the world via traditional audio-visual tools and the latest augmented reality technology. These tools have substantially reduced the need for personnel to travel to the site to problem solve, which has directly improved safety, minimised risk, and increased efficiency for both its clients and the business. In the past twelve months, these capabilities have been instrumental in reducing ChampionX's carbon emissions by 372.5 metric t of CO2e.
The business also released the latest version of its industry leading XSPOC production optimisation software earlier this year to deliver greater efficiencies in wells on artificial lift. Already used by several supermajors, the software employs artificial intelligence to remotely analyse well data and provide greater insight into the effectiveness of artificial lift systems. This delivers greater production, reserves recovery, and efficiency while reducing energy consumption. During a recent project, one operator was able to reduce the number of cycles on more than 100 rod lift wells by 50%, avoiding associated failures and deferred production.
Earlier this year, the business secured two contracts worth a combined US$3.9 million to deliver a range of its next-generation, non-toxic chemicals to two major North Sea operators. A new environmentally acceptable corrosion inhibitor product line was developed to enable E&P organisations to economically extend the life of their assets in a sustainable way, without sacrificing efficiency. The new chemicals deliver effective corrosion prevention to ensure assets can operate safely for years to come, with a reduced environmental impact.
Soma Somasundaram, president and CEO of ChampionX, said: "Our combined strength as ChampionX to develop game-changing products demonstrates our commitment to delivering smart, sustainable solutions, which actively address industry challenges. The energy transition is real, and we see the changes happening in the oil and gas industry as part of the solution to deliver a lower-carbon future. I'm exceptionally proud of our team working together to provide these latest innovations, which are playing an important role in operators' carbon emission reduction strategies around the world, as well as creating safer and more efficient operations.
"Looking ahead, we plan to leverage our proven digital capabilities to further expand our base of new digital revenue streams, which are natural extensions to our production optimisation expertise. This includes monitoring, modelling, failure analysis, and analytical services. When it comes to sustainability, continuous improvement is at the heart of our business, and ChampionX will continue to push boundaries to support the sector's climate promises."
Following the merger, ChampionX recognised the opportunity to establish its operating principles and business models with sustainability at the centre and developed an internal methodology to calculate the carbon footprint for its chemical offerings. The approach calculates the associated carbon emissions produced across all stages of its chemical products, from manufacturing to logistics, while also calculating the positive impact the products have on production processes. This system enables ChampionX to?quantify?the total lifecycle impact of its programmes?and understand how to reduce this effectively.
With the goal of helping customers achieve their emissions reduction targets, ChampionX also recently announced its acquisition of Scientific Aviation, Inc., a market leader in site-specific and regional methane emissions monitoring solutions for continuous and periodic monitoring applications.
Read the article online at: https://www.worldpipelines.com/business-news/26082021/championxs-technologies-support-industrys-net-zero-goals/
You might also like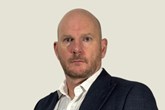 Bill Chilton has been announced as the new Diving Manager at the International Marine Contractors Association.