ResearchAndMarkets.com release report on global oil and gas pipeline market
Published by Aimee Knight, Editorial Assistant
World Pipelines,
---
The global oil and gas pipeline market is expected to grow at a CAGR of more than 6% from 2021 to 2026.
Companies mentioned:
Nippon Steel Corporation
Tenaris Inc.
TMK Group
Mott Macdonald Group Ltd
Shengli Oil & Gas Pipe Holdings Limited
United States Steel Corporation
OMK Steel Ltd
ChelPipe Group
TechnipFMC PLC
Key market trends
The gas pipeline segment to dominate the market
Natural gas consumption has increased significantly reaching 3929 billion m3 in 2019 owing to the increasing demand for natural gas in multiple industries including power generation and transportation. This trend is expected to continue in the coming years as well and is likely to drive the gas pipeline infrastructure significantly.
By 2030, owing to factors, such as environmental benefits and the quest for energy security in regions, such as Asia-Pacific and the Middle-East and Africa, the demand for natural gas is expected to witness a significant growth among all fuel types.
With exports of 107 billion m3 in 2019, Qatar continued to be the largest LNG exporter, a position it has now held for over a decade. The LNG trade is expected to witness a significant increase across the world, resulting in increased demand for the natural gas pipeline network as well.
The development of new sources of natural gas, such as shale gas deposits, and the resulting price pressure are increasing the international trade of natural gas; hence, transport and storage volumes are similarly rising. These developments are expected to consequently result in increasing the demand for pipeline network expansion as well.
Asia-Pacific to dominate the market
The energy consumption in Asia-Pacific is expected to increase by up to 48% by 2050. According to the IEA, China is expected to contribute 30% of the world's energy increase until 2025. Moreover, natural gas imports have been continuously rising in China, and they reached 84.8 billion m3 in 2019, to meet the increasing domestic demand.
China's state-owned firms, including CNPC and China National Offshore Oil Corporation, have plans to maximise production at local gas fields, which is further driving the pipeline demand in the region.
India is also modifying its gas pipeline infrastructure to meet the growing demand. In the annual budget of 2021, the Indian government announced a pipeline project for the union territory of Jammu and Kashmir. Apart from this, the nation is aiming to increase the natural gas share to 15% in the energy basket and expecting US$66 billion investment in building the gas infrastructure, including gas pipeline, CGD, and LNG regasification terminals.
Therefore, the increasing demand and new pipeline infrastructure in Asia-Pacific are some of the major factors that are driving the oil and gas pipeline market growth.
Read the latest issue of World Pipelines magazine for pipeline news, project stories, industry insight and technical articles.
World Pipelines' April 2021 issue
The April issue of World Pipelines includes a regional report on oil and gas pipeline activity in the Gulf of Mexico, along with technical articles on corrosion prevention, unpiggable pipelines and repair and rehabilitation. Don't miss the article on hydrogen pipelines!
Read the article online at: https://www.worldpipelines.com/business-news/26042021/researchandmarketscom-release-report-on-global-oil-and-gas-pipeline-market/
You might also like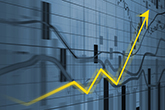 The emerging digital map of power and broadband cables, gas and water pipes and other underground infrastructure is set to grow the economy by £5 billion.