Crestwood Equity Partners LP announces strategic transactions with Crestwood Holdings
Published by Aimee Knight, Editorial Assistant
World Pipelines,
---
Crestwood Equity Partners LP (Crestwood) has announced that it and Crestwood Holdings LLC (Crestwood Holdings) have executed a series of definitive agreements whereby Crestwood will acquire approximately 11.5 million common units and the general partner interest from Crestwood Holdings for total consideration of approximately US$268 million. In addition, in a separate press release issued on 25 March, Crestwood announced that First Reserve priced a private placement of six million common units for total proceeds of US$132 million.
With the combination of these transactions, First Reserve expects to have fully exited its investment in Crestwood. Crestwood will retire the approximate 11.5 million outstanding common units currently held by First Reserve, and transition to a publicly elected Board of Directors. Additionally, the Board of Directors has authorised a US$175 million opportunistic common and preferred unit repurchase programme.
Highlights of the transactions and updated strategic initiatives:
Enhanced corporate governance: The transactions enable the implementation of a traditional public company governance structure with a publicly elected board of directors further ensuring alignment between management and the Board of Directors with common unitholders, consistent with Crestwood's long-term ESG strategy.
Significantly accretive: Distributable cash flow per unit metrics are significantly enhanced with the buyback and retirement of approximately 11.5 million common units, or approximately 15% of total common units outstanding, resulting in annual common distribution savings of approximately US$29 million based on the current annual rate of US$2.50 per common unit.
Larger and more diversified investor base: The transactions and related dispositions of Crestwood common units by First Reserve are expected to result in the increase of Crestwood's public trading float by approximately 12% with more diverse institutional ownership and allow First Reserve to exit its large block ownership position of approximately 24% of total common units outstanding in Crestwood in a strategic and well executed manner.
Credit enhancing: The transactions improve Crestwood's outlook with the rating agencies with the complete repayment of the Term Loan B at Crestwood Holdings and improve Crestwood's consolidated capital structure under the agencies' methodology.
Unit Repurchase Programme: In connection with the transactions and enhancements to Crestwood's future governance structure and investor alignment, Crestwood's Board of Directors has also approved a US$175 million common unit and preferred unit repurchase program effective through 31 December, 2022.
"Today marks a great milestone in the history of Crestwood with the buy-in of First Reserve's interest in a transaction that enhances our alignment with common unitholders, improves our financial flexibility, and advances our strategic objectives to be a best-in-class midstream infrastructure company and maximise returns to our unitholders," stated Robert G. Phillips, Chairman, President and Chief Executive Officer of Crestwood's general partner. "I would like to thank the First Reserve organisation for their support, guidance and partnership over the last ten years as they helped us tremendously to build Crestwood into a premier midstream company. Crestwood has established a track record of solid execution, disciplined capital allocation and a commitment to embracing a best-in-class MLP sustainability programme. Today's announcements are the next logical steps in our strategy to drive peer leading governance and set the stage for future growth by simplifying our organisational structure, increasing our public float and liquidity, and enhancing our financial flexibility as we strive to generate long-term value for our unitholders."
Gary D. Reaves, Managing Director of First Reserve said, "First Reserve would like to thank the Crestwood organisation for its partnership over the past ten years. While today marks the culmination of over a decade of First Reserve's ownership of Crestwood, we will certainly maintain our long-standing relationships with the Crestwood team and all Crestwood stakeholders, and we exit this investment proud of all that Crestwood has achieved in the past decade including its leadership role in MLP sustainability initiatives. We continue to believe the outlook is bright for the Crestwood organisation and look forward to watching its future success in the years to come."
Read the latest issue of World Pipelines magazine for pipeline news, project stories, industry insight and technical articles.
World Pipelines' March 2021 issue
The March 2021 issue of World Pipelines includes: a regional report on pipeline projects in Asia-Pacific; a summary of the latest and best construction equipment courtesy of the annual Heavy Equipment Review; a welding-focused Q&A; and technical articles on hot tapping, sustainable steel and decommissioning.
Read the article online at: https://www.worldpipelines.com/business-news/26032021/crestwood-equity-partners-lp-announces-strategic-transactions-with-crestwood-holdings/
You might also like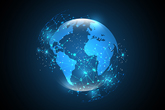 This year's COP28 President Sultan Ahmed Al-Jaber has called on global oil and gas companies to do more to achieve climate goals.