Tortoise MLP & Pipeline Fund shifts to quarterly distribution payouts
Published by Sara Simper, Editorial Assistant
World Pipelines,
---
The Board has approved Tortoise MLP & Pipeline Fund to shift from semi-annual to quarterly distribution payouts. This distribution schedule enhancement aligns with the cash flow energy infrastructure companies pay into the fund.
Quarterly distribution payouts provide more frequent income distributions to shareholders, benefiting those taking cash distributions and better aligns with industry practice. The payouts will be in the months of February, May, August, and November with a possible fifth calendar year payment in late December to true-up of any remaining net investment income and capital gains for the calendar year to avoid excise tax, pursuant to tax regulations of regulated investment companies (RIC).
"Our outlook for energy infrastructure is incredibly bullish," said Matt Sallee, President – Tortoise. "Several portfolio companies recently made announcements to significantly grow distributions and we believe others may follow suit. These distribution increases, coupled with paying out all the return of capital generated by the underlying MLPs in the portfolio should result in a higher TORIX distribution for shareholders moving forward. In recent years, many of our underlying portfolio companies have adjusted their business model to generate significant free cash flow from their underlying businesses, leading to a significant reduction in companies' leverage levels. Now that current debt levels are in-line with longer-term targets, free cash flow is being directed towards share buybacks and increased distribution growth and we want to pass along that value to our shareholders."
Distribution dates and amounts
Tortoise MLP & Pipeline Fund has paid on 24 February 2022 distributions to shareholders of record as of 23 February 2022.
Share class - Amount
TORIX - US$0.1350
TORTX - US$0.1305
TORCX - US$0.1172
Read the article online at: https://www.worldpipelines.com/business-news/25022022/tortoise-mlp-pipeline-fund-shifts-to-quarterly-distribution-payouts/
You might also like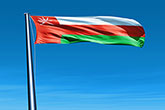 Oman's OQ Gas Networks announces price for gas pipeline business IPO.