EIA: Texas natural gas production fell by almost half during recent cold snap
Published by Aimee Knight, Editorial Assistant
World Pipelines,
---
During the cold snap that affected much of the central part of the country, US dry natural gas production fell to as low as 69.7 billion ft3/d on 17 February, a decline of 21%, or down nearly 18.9 billion ft3/d from the week ending 13 February. Natural gas production in Texas fell almost 45% from 21.3 billion ft3/d during the week ending 13 February to a daily low of 11.8 billion ft3/d on Wednesday, 17 February, according to estimates from IHS Markit. Temperatures in Texas averaged nearly 30° Fahrenheit lower than normal during the week of 14 February.
The decline in natural gas production was mostly a result of freeze-offs, which occur when water and other liquids in the raw natural gas stream freeze at the wellhead or in natural gas gathering lines near production activities. Unlike the relatively winterised natural gas production infrastructure in northern areas of the country, natural gas production infrastructure, such as wellheads, gathering lines, and processing facilities, in Texas are more susceptible to the effects of extremely cold weather.
After reaching a daily low on 17 February, natural gas production in Texas began increasing as temperatures started to rise. Daily production reached an estimated 20.9 billion ft3/d on 24 February, only about 0.3 billion ft3/d lower than the average in the week ending 13 February.
For more news and technical articles from the oil and gas pipeline industry, read the latest issue of World Pipelines magazine.
World Pipelines' February 2021 issue
The February 2021 issue of World Pipelines includes: a report on Australasian pipelines; an interesting look at the need to protect pipeline information from the Freedom of Information Act (USA); analysis of Ukraine's place in the global gas sector; and technical articles on subsea repair, coatings, ILI and SCADA systems.
Read the article online at: https://www.worldpipelines.com/business-news/25022021/eia-texas-natural-gas-production-fell-by-almost-half-during-recent-cold-snap/
You might also like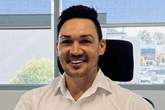 RSK Australia expansion continues at pace with water and engineering specialists ADENCO.