---
Looking to the year ahead, Baker Botts' London and Brussels lawyers have picked out several of the major trends expected to dominate 2019.
From Brexit and its ongoing uncertainty for deals, data privacy and M&A, the energy and technology sectors and their convergence through to recessionary risks and increasing national security screening measures, several of the firm's International partners provide their outlook.
On the UK legal industry, international factors impacting oil and gas markets and the convergence of energy and technology, Mark Rowley, Partner-in-Charge - London office and Global Projects partner, said:
"Competition in the legal industry continues to intensify, and I expect companies to look for even greater sector specialisation and expertise from their legal advisors in 2019.
"In the energy market, political instability in key geographies means potential supply-side disruption remains a risk in 2019 and has the potential to dramatically impact on oil (and gas) prices. Whilst the global economy remains heavily dependent on oil and gas, momentum continues to grow towards a lower-carbon world.
"The energy and technology sectors continue to converge, and we should expect to see technology play an increasing role in global energy markets – including in renewable power, battery storage technologies, and the increased use of technology in traditional oil and gas operations.
"Our focus on technology and energy will see us work with our clients to overcome new challenges facing those sectors - perhaps ongoing volatility as a result of Brexit, new regulation of crypto assets in the UK, the enactment of further or new economic sanctions, or greater enforcement of national government security tests on cross-border deals."
Catriona Hatton, Partner-In-Charge - Brussels Office, Practice Group Chair - Antitrust & Competition Law (Firmwide) comments on Technology and Antitrust, Brexit and increasing national security tests:
"If there is a hard Brexit, significant uncertainty for deals and indeed for companies under investigation by the EU will take place as they are opened up to parallel enforcement by the EU and UK.
"If there is a Withdrawal Agreement, this allows companies to plan better as there are specific provisions which give more certainty, allowing this to be better managed.
"However, hard Brexit means, for example, deals being reviewed by the EU at the end of March could suddenly be exposed to parallel investigation in the EU.
"Technology markets will continue to attract increased antitrust scrutiny as antitrust regulators grapple with the challenges of if and how to regulate "big data". We may also see EU and other jurisdictions looking to review deals where a major company acquired a small innovator - many of these deals currently escape review where the target company has little or no revenues.
"Also, broader concerns such as national security interests will continue to impact deals next year as we see further developments by the UK and EU to intervene in deal making. This represents a significant shift towards a formal foreign investment review process, akin to CFIUS in the US."
Derek Jones, Partner and Department Chair, Corporate, London looks at the impact of Brexit on the UK and cross-border M&A:
"There was a significant increase in inbound European M&A activity in 3Q18 and, in areas which will remain relatively unaffected by the current political tumult, I would expect that to continue. Predicting with certainty which areas those might be is, however, not without its challenges.
"The recessionary risk in both the US and UK as a result of the current political situation continues. This, Brexit and other, difficult to predict, changes could drive an exit from the UK, both in London (investment banks and private equity funds) and outside London (particularly those businesses operating within the TMT sector). They could also dissuade inward investment by foreign companies looking to set up business here (either from scratch or by acquisition) who may instead look to mainland Europe in their expansion plans.
"Nevertheless English law will remain highly attractive to international companies because of its sophistication and predictability. There will also, no doubt, be opportunities on both sides of the M&A dynamic: acquisitive companies who seek to leverage these disruptive factors and disposing companies, all of whom will be looking to maximise value and returns."
On the macro economy and Global M&A markets Paul Exley, Corporate Partner, London, said:
"The Global economy faces a number of challenges in 2019 which could take the wind out of the sails of the global M&A market in 2019. Despite Brexit, UK M&A activity has held up reasonably well, helped by the fall in sterling which has made UK targets more attractive to overseas buyers. We've also seen clients looking to use M&A to secure access to markets and supply chains across borders post Brexit.
"Cash and confidence are the key drivers of M&A and whilst confidence may be in relatively short supply, at least in some markets, there is still plenty of cash in the system with corporates, PE houses and other sources of capital holding record levels of dry powder so the Global M&A market is not about to fall off a cliff, even if the UK does.
"The rapidly evolving regulatory landscape is playing an ever-increasing role in shaping M&A activity across the globe. We expect this trend to continue in 2019 as governments increasingly use regulations to try to tame the twin forces of globalisation and technological advancement, which they struggle to understand.
"Expect trade barriers, sanctions, antitrust and national security protection measures to feature even more prominently in 2019."
David Ramm, Corporate and Technology Partner, London comments on the EU Financial System and PSD2:
"Continued uncertainty in the run-up to the March 2019 deadline probably means that transactions will be slow in the first part of the year, pending greater clarity on future trading relationship and whether the withdrawal bill gets passed and we enter a smooth transition period.
"Counterintuitively, a hard Brexit and problems with future trade relationship may actually drive transactions if there is a hit on sterling associated with bad news; past fall in the pound after the Brexit vote seemed to encourage US and Chinese buyers.
"Brexit has diverted attention from EU Financial System and weakness of some of the larger EU banks that have yet to fully clean-up their bad assets as US and UK banks have gone through most of the pain. Further downturns in economies of Italy, Greece, or even Turkey, might trigger real problems for banks.
"Investigations for money laundering and sanctions breaches will not help especially if these investigations extend to the US but could perhaps trigger long-awaited private equity acquisition of European distressed banking assets.
"Additionally, PSD2 will continue to pose issues and opportunities for those in the financial services sector."
Neil Coulson, Intellectual Property Partner and Department Chair (Firmwide) focuses on new regulation, data breaches and the impact of data privacy in M&A due diligence:
"The new EU ePrivacy Regulation is the next big piece of EU regulation set for 2019. The ePR is still awaiting more clarity on its final form, despite being scheduled to come into force at the end of 2019 and, as a result, EU businesses face ongoing uncertainty on this, in addition to already dealing with the implementation of GDPR. Two things we do know: it will be extra-territorial in scope with GDPR-esque levels of fines.
"2018 saw a number of high profile data breaches and such incidents show no sign of slowing down. Whereas the default reaction used to be organisations burying their heads in the sand, there is now a general obligation to disclose when they have experienced a major personal data breach to data protection authorities. This puts cybersecurity and data policy firmly on a corporation's radar at the highest level.
"Data privacy and protection has impacted more than just big technology. The extra-territorial scope of GDPR makes it applicable to all international transactions and the penalties for non-compliance, now put data diligence at the forefront, rather than it being an afterthought. We are likely to see an increase in M&A deals falling apart because of this potential for inherited liability for lack of compliance.
"As Brexit uncertainty continues, Intellectual Property matters seems to be far from clear regarding the future direction of the Unitary Patent Court. All eyes will be on Germany and whether it will ratify the UPC and, if so, whether the UK will be allowed to stay."
Read the article online at: https://www.worldpipelines.com/business-news/24122018/which-major-eu-trends-will-affect-international-markets-in-2019/
You might also like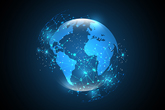 This year's COP28 President Sultan Ahmed Al-Jaber has called on global oil and gas companies to do more to achieve climate goals.