---
Transneft's President Nikolay Tokarev marked the company's 25th anniversary by meeting journalists and answering their questions.
On tariff regulation
"The regulator should consider not only the interests of consumers, but also the interests of the owner of the infrastructure," he told the journalists. "Dividends that Transneft plans to pay should be taken into account in the tariffs," he added.
Transneft considers it appropriate to allocate 25% of profits under IFRS for dividends, the Company's President Nikolay Tokarev told journalists. "We came up with 25% [from IFRS profit for dividends – Interfax], because it is understandable, feasible, at least. Tariffs are our only source of income. We are not engaged in refining, we do not have a network of petrol stations, and we do not extract oil. 25% would suit us," he said.
The Transneft President said that in the past three years, the company had reduced expenditures on its long-term development programme by RUB45 - 48 billion a year, precisely because of the unfavourable situation with tariffs. "We did not shift the figures very much: for a year, a year-and-a-half or two years maximum, it's no big tragedy for us," he stressed.
Nikolay Tokarev noted that Government Directive N377-r of 2014, according to which Transneft's tariffs in 2018 - 2020 should be indexed with a coefficient of 0.9 - 1 to inflation, provides for the Company having enough funds to implement the long-term development programme. "Last year, we added it all up – tariffs should have been increased by 21%, but we got 4%. If we take into account all the forecast coefficients that the Ministry of Economic Development gives to us, then this year again there will be a slight correction. We very much expect that in the setting of tariffs, our dividend policy and all our expenses will be taken into account, because this is a very sensitive subject for us," the President of the monopoly added.
He said that the issue of interim dividends had not yet been raised this year. "No, such questions have not yet risen. We paid for 2017 just recently. Interim payments have not been discussed," he added.
"We have prepared all the calculations and submitted them to the Federal Antimonopoly Service. In the near future tariffs will be revised; as a rule, it happened in September. Let's hope that everything will work out, because while in 2013 we paid RUB8 billion [as dividends – Interfax], last year the figure amounted to RUB80 billion, which is a huge sum significantly affecting the Company's standing. However, the company feels financially confident," he said.
On the implementation of the investment programme
Transneft plans to allocate RUB1 trillion to the long-term development programme in the next four years, Tokarev told the reporters.
"We have completed the main investment projects and are moving on to the overhaul and revamping programme; financially it will look like this: we plan to spend about RUB1 trillion on the Company's long-term development programme over the next four years," he said.
According to Mr Tokarev, the programme provides for the revamping, modernisation, overhaul and replacement of pipelines, tanks and equipment. "On average, it will come to RUB200 billion a year for these tasks alone. At the same time, investment projects will be implemented, but now on a smaller scope: we plan to spend about RUB45 billion a year, if there are no surprises in terms of tariff regulation," Transneft's CEO noted.
On foreign currency debt
Transneft has fully repaid its foreign currency obligations, including eurobonds and a loan from China Development Bank, Nikolay Tokarev, told the reporters. "The eurobonds that we issued were paid out in July, and the Chinese debt was converted into roubles and also paid off," he said.
Mr Tokarev stressed that the Company has no currency risk in terms of debts. "In recent years, we have tried to transfer foreign currency debt into roubles," he said. President of Transneft explained that, when rouble depreciation is taken into account, the effective rate on the Chinese loan reached 13%, and on the redeemed bonds it was 21%. "The rates almost doubled, switching to roubles was the right thing to do. We have almost no foreign currency earnings," he said.
Answering a question about the possibility of attracting funds, Mr Tokarev said that at present there were no such plans in the programme. "We set the task of converting all the foreign currency or paying it off, and we did it. We have financing for the programme at present. If the necessity arises, I do not see any big difficulties, although Transneft is under sanctions and we cannot borrow on foreign markets, we can still work on the domestic market," he said.
On the volumes of oil pumped
In the first half of 2018, Russian oil delivery volumes to the Transneft system amounted to 226 million t, which is 2 million t less y/y, Tokarev said.
"But we already see an increase in production volumes in the second half of the year and our forecast for the second half of the year is 235 million t," he said.
"In just seven months we had 276 million t, including 145 million t for Russian refineries, this is 3.5 million t above the 2017 level. For export – 131 million t, this is 5 million t less compared to 2017. Overall, for the year, we expect about 479 - 480 million t to be delivered to the Transneft system: 250 million t for refineries and 230 million t for export. For exports, the forecast is 5 million t less than in 2017, while the refineries' forecast is plus 6 million t," Tokarev specified.
In his opinion, no large changes in cargo flows due to the end of the tax manoeuvre are expected. "Production will increase, so there should be some change, but the changes will be insignificant," he added.
According to the applications from oil companies for 2018, Transneft expects the volume of oil received to the Zapolyarye – Purpe oil trunk pipeline to be 6 million t, Tokarev stated.
"Up to 6 million t in 2018 [via the Zapolyarye – Purpe]. In Kuyumba – 2.5 million t this year. Volumes pumped through the Kuyumba – Taishet are almost double the 2017 figure. But still, it's very slow," he said.
In 2018, Rosneft is guaranteeing Transneft to pump only 1.2 million t of oil via the offshoot from the East Siberia – Pacific Ocean (ESPO) system to the Komsomolsk refinery.
"By the end of 2018, Rosneft confirms the pumping of just 1.2 million t of oil from the ESPO offshoot to the Komsomolsk refinery," Tokarev, told the reporters. "In my opinion, it will be 8 million t sometime nearer to 2023," he added.
On oil quality
Transneft is still in favour of allocating a separate sulfur stream to Ust-Luga, Nikolay Tokarev said.
"We see how sulfur moves, how quality deteriorates, how our partners in Eastern Europe, who are our consumers, become concerned on this matter. Transneft has long ago proposed allocating a separate high-sulfur stream in the direction of Ust-Luga. There will be demand for it. It is no longer possible to put it off, everyone who has problems with sulfur delivery has felt it. But so far, unfortunately, the question is not moving further than mere talk," said Tokarev.
"Of course, we do a lot to keep the quality at least within the limits of critical indicators. We have redirected part of the volumes to the East, we are carrying out technical measures. But the efforts of Transneft alone are not enough to keep the situation under control, especially for a long time," he added.
"This should have been done yesterday. We understand how it will end up, and very soon," Nikolay Tokarev stressed.
According to him, the Ministry of Energy is also leaning towards the necessity of making a decision on this issue. "This question has already popped up two or three times on the agenda of the governmental commission for the fuel and energy sector, but each time it was successfully removed or postponed. These things are obvious, but not to everyone, as it turns out," the head of the Company concluded.
On the conversion of preferred shares
The issue of converting Transneft's preferred shares into ordinary ones stalled due to sanctions against the Company, Nikolay Tokarev, said. There are points which are a matter of principle: for example, there are foreign shareholders among owners of preferred shares, and Transneft is under sanctions. If we convert 'prefs' into ordinary shares right now, the owners will, in fact, need to purchase new shares.
"And purchasing new shares of a company that is under sanctions is a slippery topic at present; it is possible to make a mess of it, and then both shareholders and the interests of the company alike will suffer. Let's wait and see. We support this approach, because the Company's capitalisation would also grow appreciably, and it would be more convenient in general," he said.
Mr Tokarev emphasised that he supports the idea of a motivational programme for top managers of Transneft proposed by the Russian Direct Investment Fund (RDIF).
Image courtesy of Transneft Diascan.
Read the article online at: https://www.worldpipelines.com/business-news/24082018/transnefts-president-nikolay-tokarev-meets-journalists/
You might also like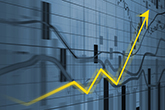 The emerging digital map of power and broadband cables, gas and water pipes and other underground infrastructure is set to grow the economy by £5 billion.