---
CenterPoint Energy, Inc. and Vectren Corporation yesterday announced they have entered into a definitive merger agreement to form a leading energy delivery, infrastructure and services company serving more than 7 million customers across the US.
Under the terms of the agreement, which have been unanimously approved by both CenterPoint Energy's and Vectren's Boards of Directors, Vectren shareholders will receive US$72.00 in cash for each share of Vectren common stock. CenterPoint Energy will also assume all outstanding Vectren net debt.
"This merger represents a significant step toward our vision to lead the nation in delivering energy, service and value. By combining our two highly complementary companies, we are creating an energy delivery, infrastructure and services leader that will drive value for our shareholders and customers, while enhancing growth opportunities for our businesses," said Scott M. Prochazka, President and Chief Executive Officer of CenterPoint Energy. "From the evolution of customer expectations to the development of innovative technologies, this is a time of extraordinary opportunity for our industry. As a combined company, we will continue to focus on a future that benefits our customers, employees, communities and shareholders."
Vectren Chairman, President and Chief Executive Officer Carl L. Chapman said, "With CenterPoint Energy, we've found the right partner to begin the next chapter for Vectren and our family of companies. They share the same core values and dedication to the communities they serve, which is evidenced by the commitments they have made to our employees, philanthropic outreach, and Evansville, Ind., our home, where CenterPoint Energy will locate the newly combined company's natural gas utility operations headquarters. Together, we will be a stronger, more competitive company that will be well-positioned to continue to provide value for our stakeholders in the years to come."
The combined company
The combined company is expected to have electric and natural gas delivery operations in eight states with assets totaling US29 billion and an enterprise value of US$27 billion.
Headquartered in Houston, CenterPoint Energy has significant natural gas operations in Arkansas, Louisiana, Minnesota, Mississippi, Oklahoma and Texas, serving more than 3.4 million customers. The company also delivers electricity to more than 2.4 million customers in the greater Houston area. CenterPoint Energy's competitive natural gas sales and services business serves more than 100 000 customers in 33 states. The company employs nearly 8000.
Headquartered in Evansville, Ind., Vectren provides natural gas to more than 1 million customers in Indiana and Ohio, and electricity to 145 000 customers in Indiana. Vectren's non-utility businesses include Infrastructure Services (VISCO), which provides underground pipeline construction, repair and replacement services, and Energy Services (VESCO), which offers performance contracting services and renewable energy project development. CenterPoint Energy intends to continue operating VISCO out of Indianapolis, Ind., and VESCO out of Newburgh, Ind. (near Evansville). Vectren also owns and operates power generation assets in Indiana with a production capacity of 1248 MW. The company employs approximately 5500.
Following the completion of the merger, the combined company expects to execute a unified business strategy focused on the safe and reliable delivery of electricity, natural gas and related services to customers.
Advantages and benefits
By combining their experienced professionals and complementary businesses, CenterPoint Energy and Vectren believe they will create a strong, diversified company with compelling advantages and benefits:
Opportunities to leverage combined talent, skills and resources to enhance already award-winning customer service levels.
World-class workforce and financial resources to provide sustainable and innovative energy solutions.
Ability to share best practices for service, reliability and technology across the combined company's footprint.
Opportunities to leverage and expand competitive energy-related services across a larger US footprint.
Combined company scale to create opportunities for long-term efficiencies in the delivery of services to customers.
Earnings impact
With the merger, CenterPoint Energy expects to maintain an annual guidance basis EPS growth target of 5 - 7% in 2019 and 2020, excluding any one-time charges related to the merger.
Leadership
At the closing of the transaction, Scott M. Prochazka will serve as President and CEO of the combined company. The full executive team for the combined company will be announced prior to or in conjunction with the closing of the merger. The natural gas utilities operations of the combined company, as well as that businesses' lead executive, will be headquartered in Evansville. Additionally, CenterPoint Energy will establish a chief business officer for Vectren's electric business who will directly report to CenterPoint Energy's CEO and spearhead southwestern Indiana's electric grid modernisation and generation transition initiatives recently underway. In addition to utility field employees, CenterPoint Energy will retain key operational activities in support of the utilities in Evansville.
Integration teams co-led by leaders from each company are in the process of being established and will be centered in Evansville. These teams will be responsible for identifying best practices and facilitating the integration of the two companies.
Commitment to the community
CenterPoint Energy and Vectren share a commitment to the communities where they operate. Both companies are dedicated to supporting local charities, fostering employee volunteerism and building partnerships with diverse area businesses. Each company has a legacy of contributing to the social, economic and environmental sustainability of its communities, a commitment that will continue as the companies combine.
Pursuant to the merger agreement, CenterPoint Energy will contribute an additional US$3 million/y for a minimum of five years after the closing of the merger to the Vectren Foundation, which will continue to operate out of Evansville. The Vectren Foundation supports education, environmental conservation and environmental stewardship, as well as community revitalization and sustainability across Vectren's service territory. These areas are consistent with CenterPoint Energy's strategic giving across its service territories.
Prochazka concluded, "CenterPoint Energy and Vectren both have outstanding histories and longstanding commitments to serving their customers and communities safely and reliably. We look forward to working with the talented people at Vectren as we integrate our two companies and build on our proven track records of success."
Advisors
Goldman Sachs & Co. LLC served as exclusive financial advisor to CenterPoint Energy. BofA Merrill Lynch served as exclusive financial advisor to Vectren. Akin Gump Strauss Hauer & Feld LLP and Bingham Greenbaum Doll LLP served as legal counsel to CenterPoint Energy. Baker Botts LLP served as legal counsel to Vectren.
Read the article online at: https://www.worldpipelines.com/business-news/24042018/centerpoint-energy-and-vectren-to-merge/
You might also like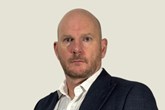 Bill Chilton has been announced as the new Diving Manager at the International Marine Contractors Association.